Pivoting a key company event to a virtual reality experience
VK Architects & Engineers
Pivoting a key company event to a virtual reality experience
VK Architects & Engineers is a design and engineering firm that focuses on construction projects and healthcare design. Headquartered in Brussels, the organization provides employment to over 400 people located across different offices in Belgium and Vietnam.
The organization was faced with a very practical problem in light of the coronavirus pandemic. The company's annual event could not be organized in its usual fashion, where a large on-site event in Brussels would be live-streamed to VK's worldwide offices. An online-only alternative was deemed to be the safer option. However, VK didn't want to compromise on the visual appeal and the overall experience of its conferences. That's why the company management reached out to the team to ask for help with designing a fully virtual, immersive storytelling experience.
Elevating virtual business presentations to the next level
Delivering engaging corporate updates through a straightforward Zoom conference is no easy feat. Key messages are unlikely to stick, whilst the sense of being in a room with others cannot simply be replaced by displaying other remote participants in the corner of the meeting screen.
That's why we decided to leverage our VR innovation to create a unique and shared experience that would make VK's virtual annual conference as memorable as its real-life equivalent.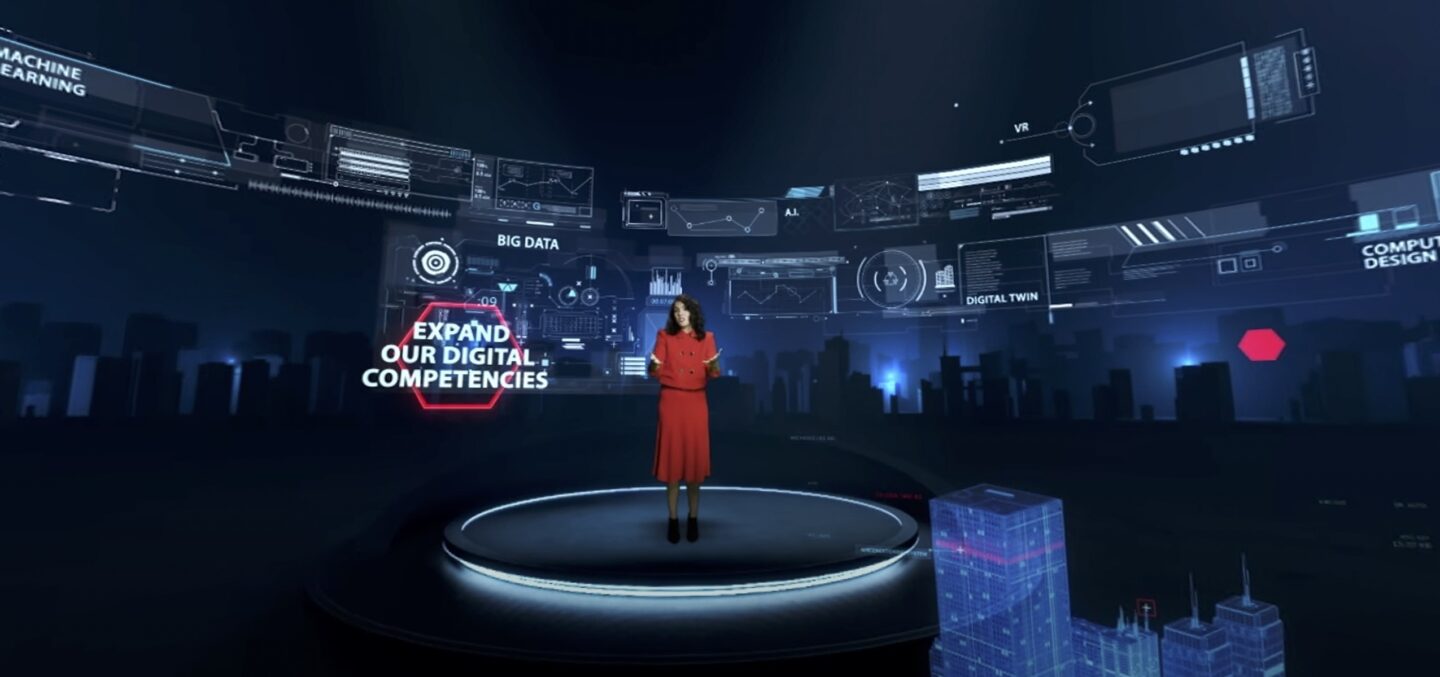 Surprise high-tech packages delivered to the door
A few days before the event, every VK employee received a parcel in the mail. Amongst a print-out version of the company's business plan and the customary bottle of wine, the surprise package contained two slightly more unusual items: a cardboard VR headset and a hologram prism for smartphones. These would be the affordable tools to reach all of the VK workforce with a fully 360-degree VR video presentation, within the comfort of their own homes.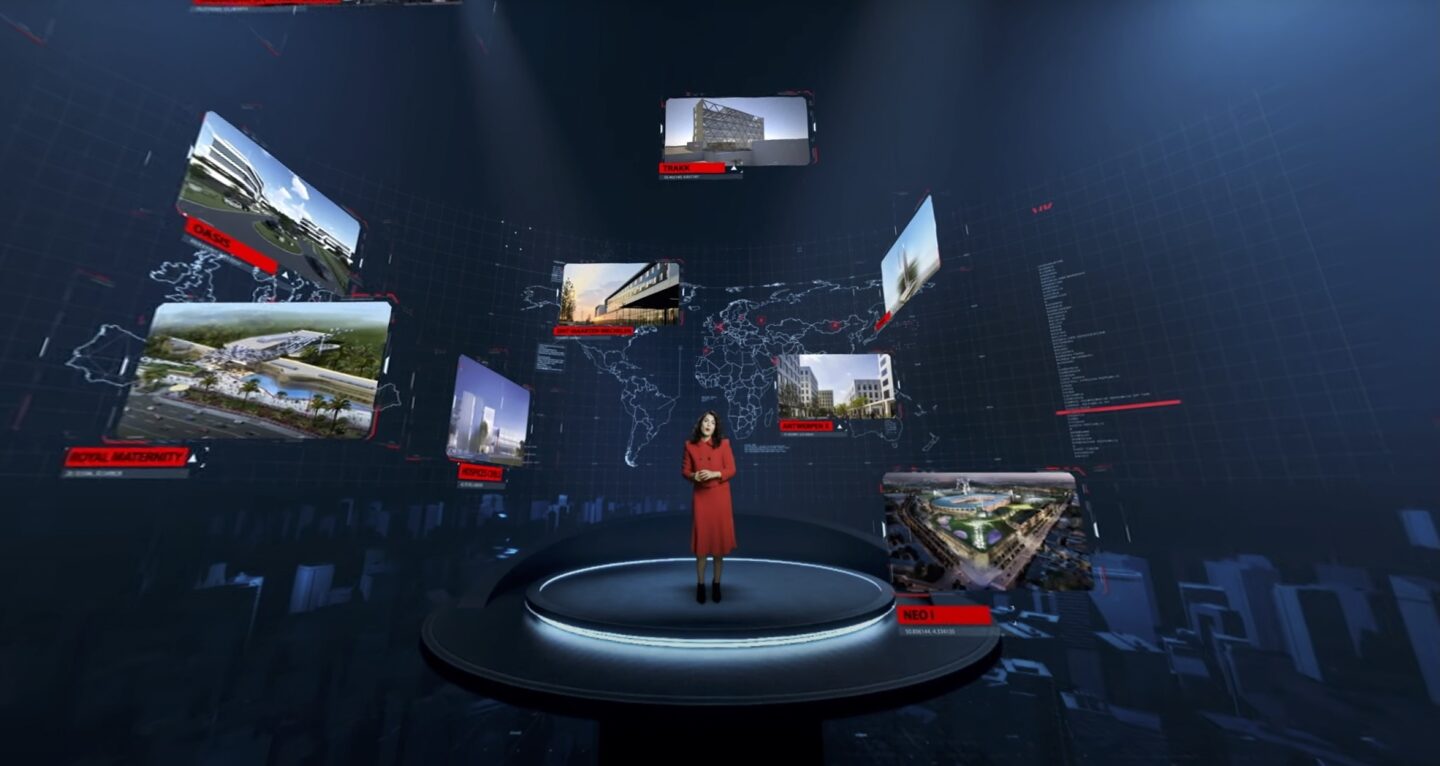 Delivering a browser-enabled VR company presentation
In addition to their new tech, all employees received an invitation to a virtual meeting which included a link to a pre-recorded video. All around the world, over 500 VK staff tuned in at the same time using their cardboard headsets to watch an immersive 3D experience unfold. Using top-notch technology, a virtual host talked the participants through the company's sales updates and business plan.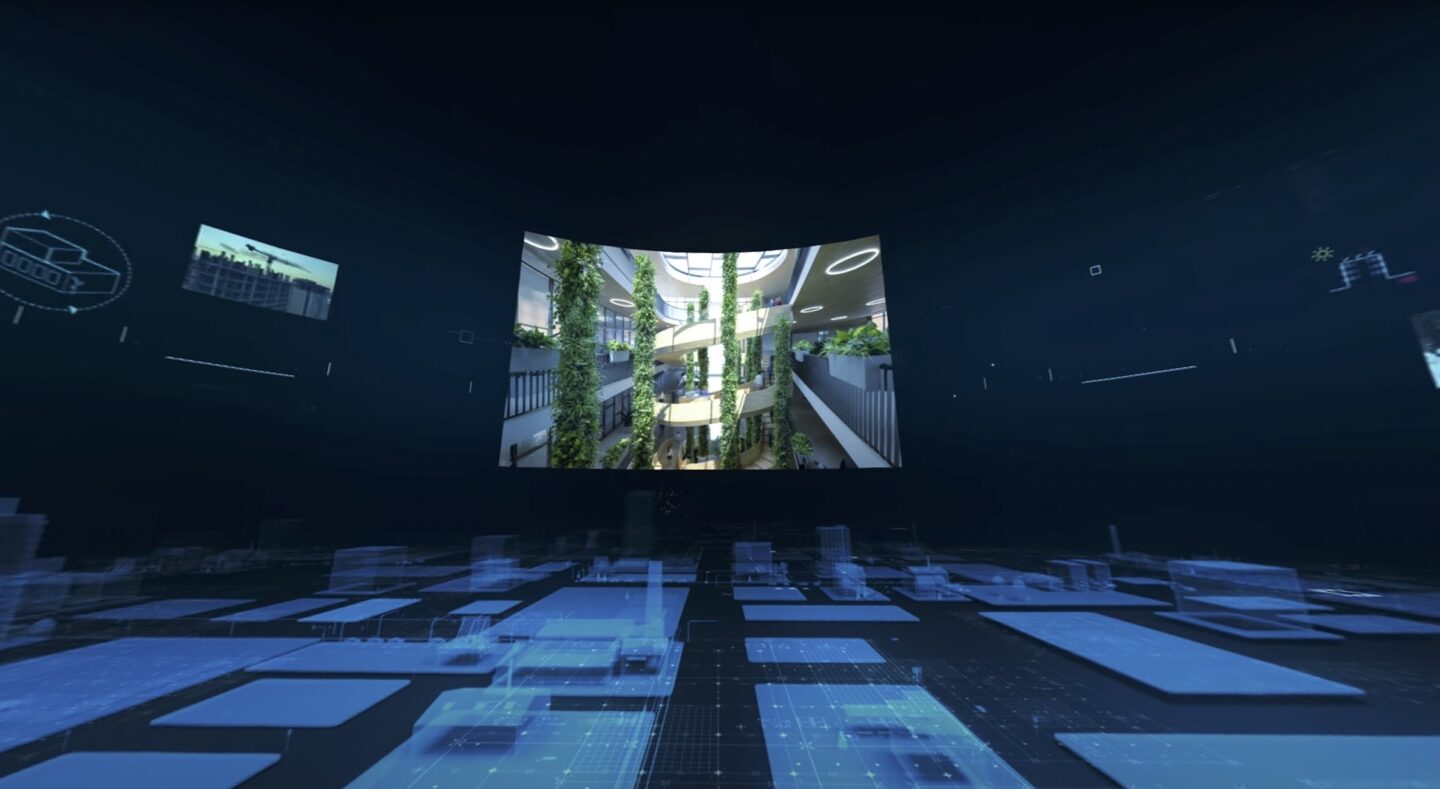 How we did it
We generated an immersive experience through a green key shoot, which we then placed into a computer-generated 360-degree environment. Using a creative presentation script and technical bravado to spice up the presentation of sales figures and business plans, we turned the classic presentation into an engaging VR event.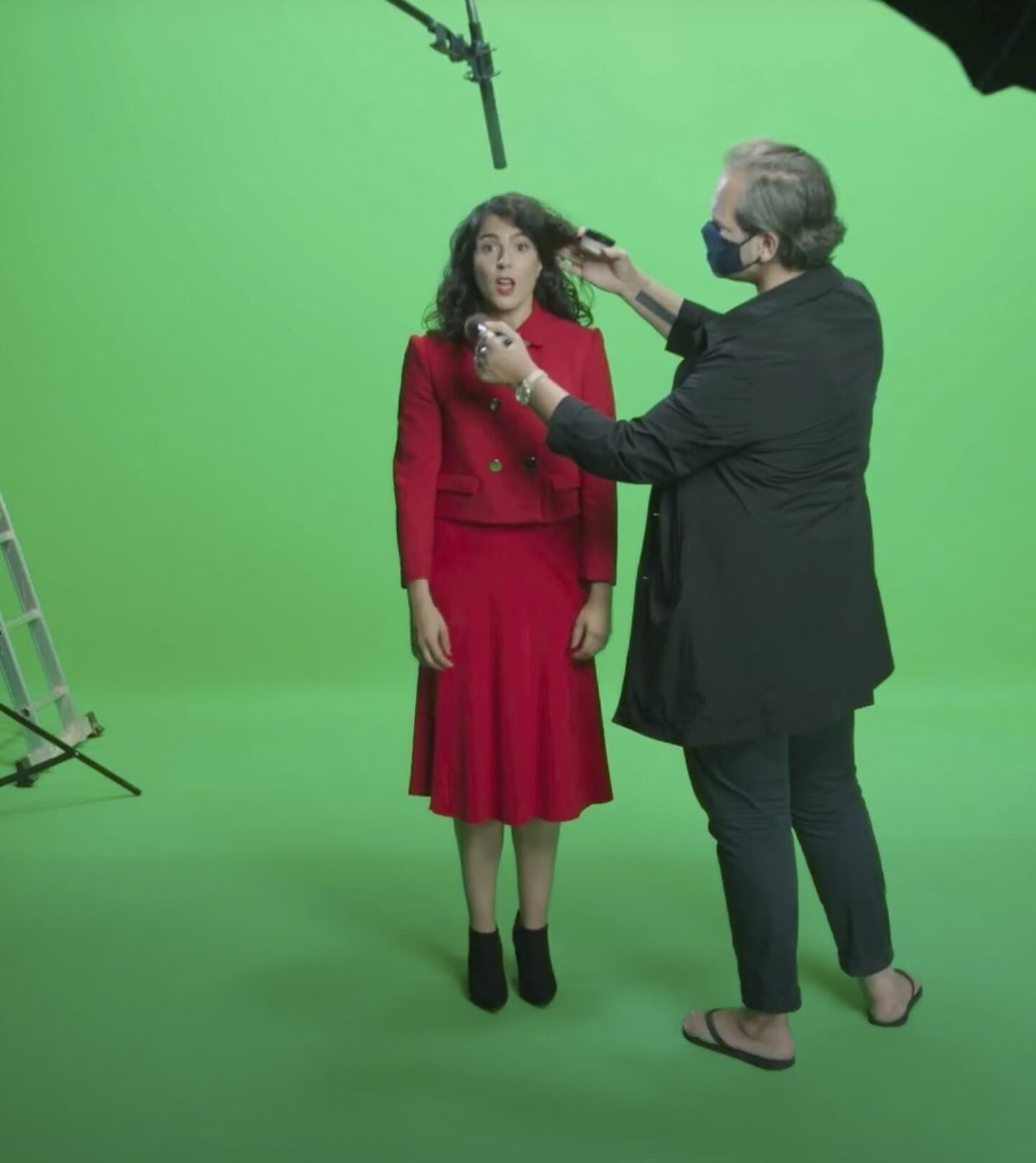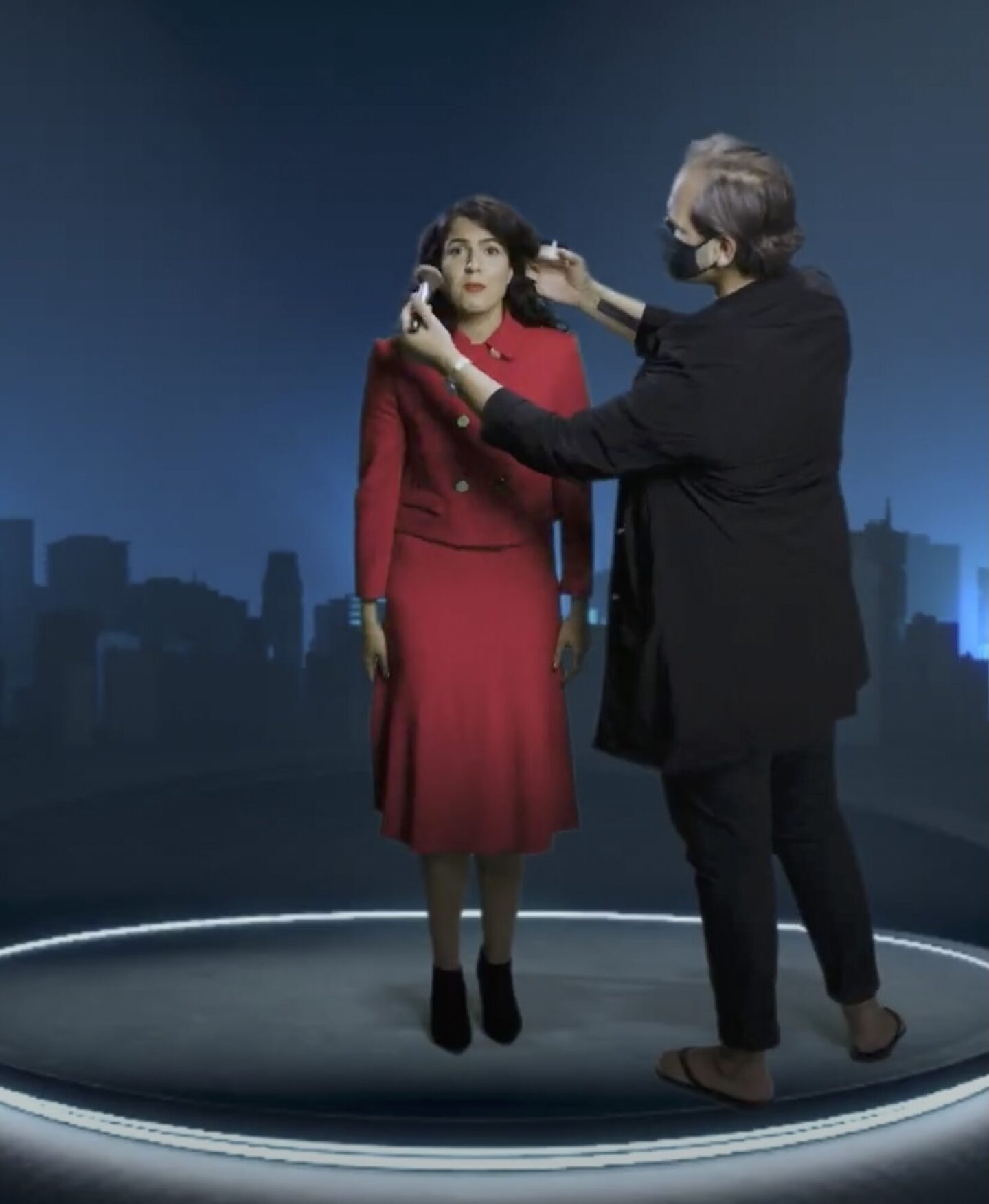 Key figures
Project throughput time of 4 weeks upon initial scoping.
10-minute 360-degree video (in 5.2K resolution) as end result.
Up to 500 simultaneous viewers of the virtual company presentation.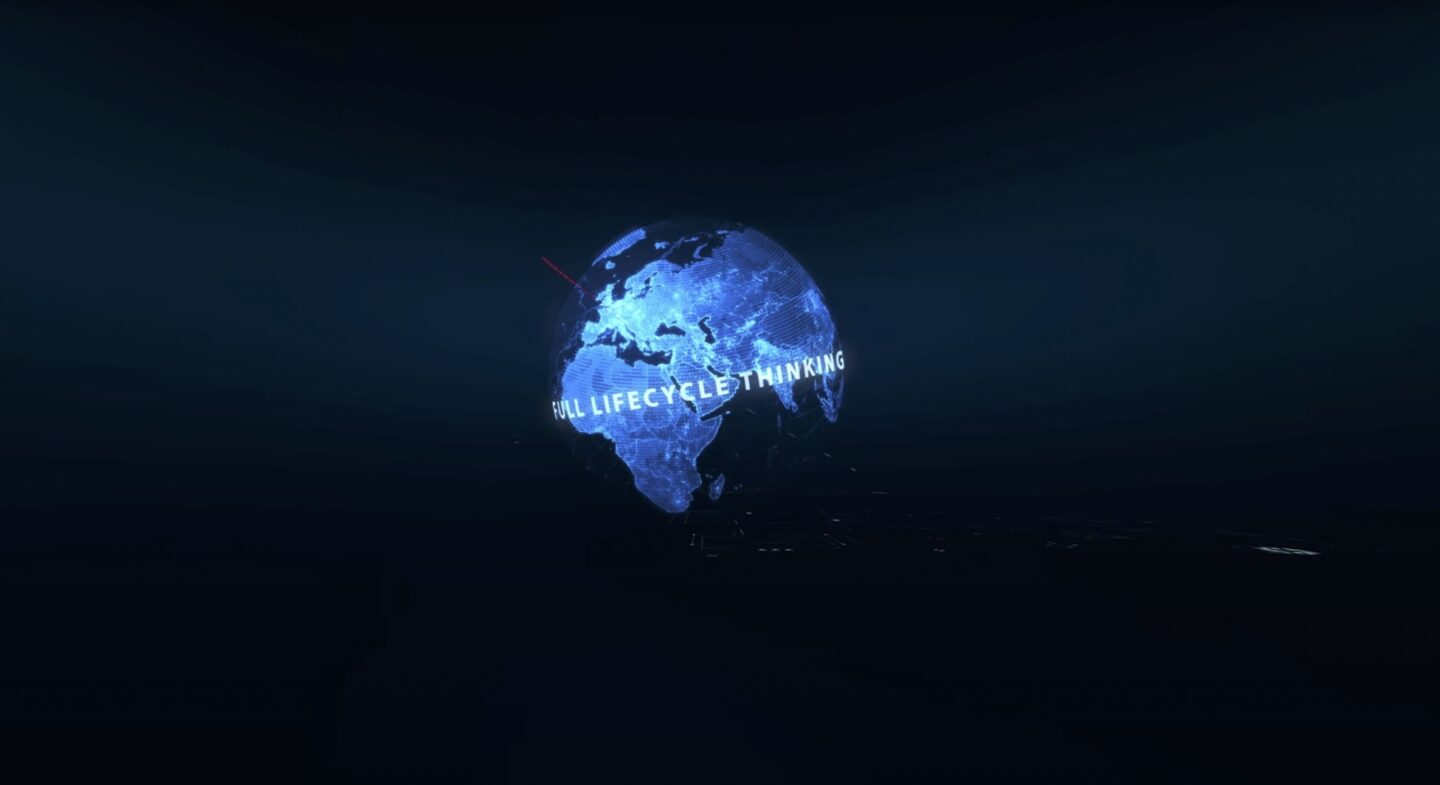 Top secret
As this experience contains quite a bit of sensitive company information, we can't show you the whole experience, sadly.
Be sure to check out the trailer though!