Oculus, owned by Facebook, launched not just one but two new Virtual Reality setups: The Oculus Rift S, an improvement on the Oculus Rift, and the highly anticipated Oculus Quest.
What exactly makes these VR goggles so exciting? Grab a virtual seat.
All-in-one, room-scale, tracked controllers and more power than to Go
This is kind of the bottom line. It's a self-contained Virtual Reality headset with room-scale spacial tracking and controllers, so no need for a hefty computer, wires, cables or even sensors.
The Oculus Quest packs a bunch more power than the Oculus Go, and is based in the sweet spot between power and portability.
Just to be clear – if you need raw power for big applications, the Rift or Rift S with a separate computer is the way to go, with cost and portability as trade-offs.

Room scale and controller tracking without external sensors
The Oculus Quest does not require any external sensors to work. It makes use of an array of cameras mounted on the outside of the goggles.
Using a variety of software and algorithmic magic, both the surroundings of the user and the controllers are being tracked for spacial positioning and a set of virtual hands.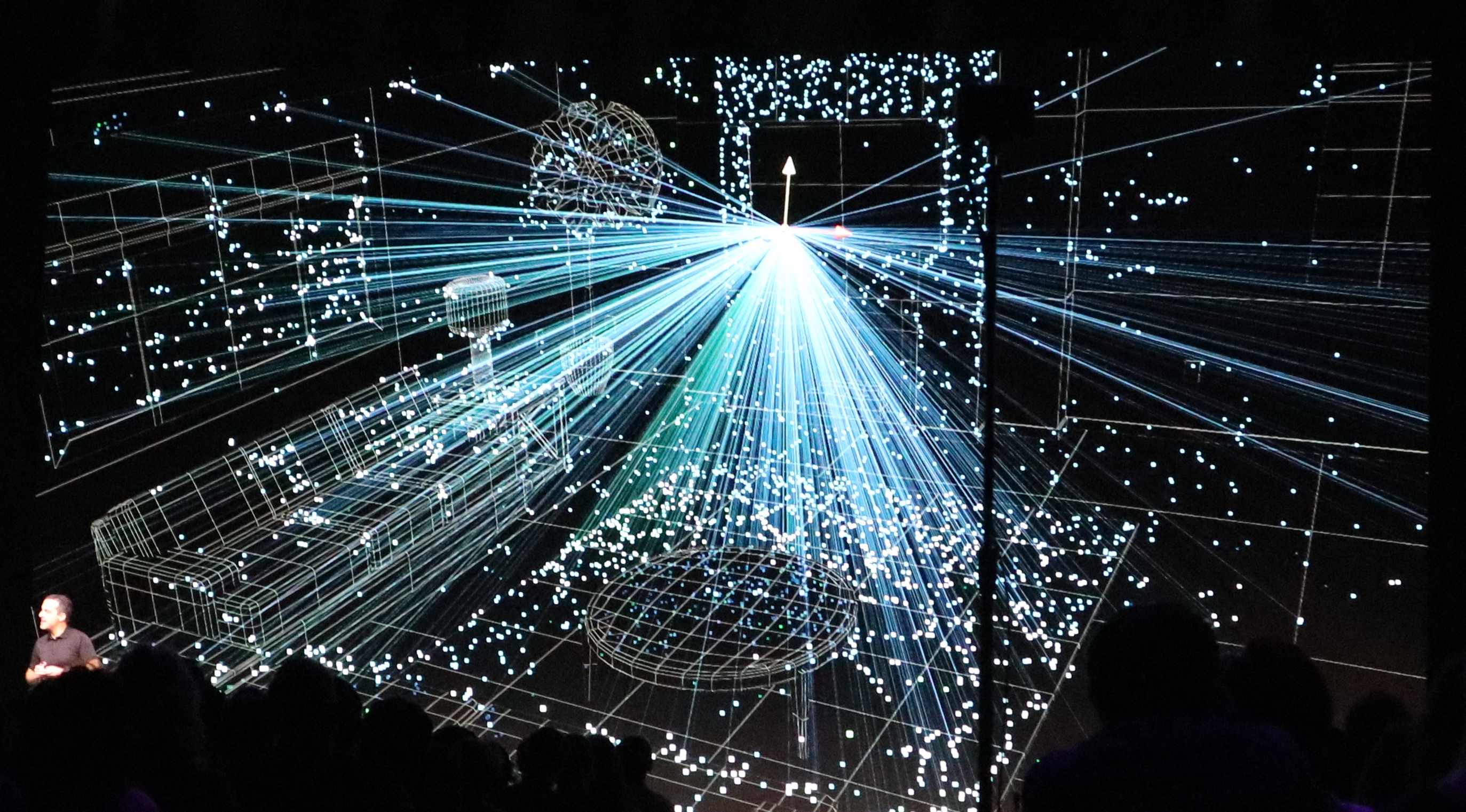 Same price point as the Oculus Rift
Both head sets will be introduced at more or less the same price point of € 450 (for the 64 GB base model), the idea being that you or we need to choose between a stand-alone system, or one that requires the power of a separate computer.
65 GB: € 449
128 GB: € 549
Oculus Quest for Business
What does this mean for you? In short:
Cheaper hardware to run pretty hefty room-scale interactive VR applications
(Much) more portable, charge-and-go, without computers or sensors to set up
Fast setup anywhere with the new guardian system
Broader distribution for a much lower cost, just add more Quests, anywhere in the world
Better resolution than the Oculus Rift or Oculus Rift S (at a slightly slower refresh rate)
If you ask us, pretty perfect for
Virtual product demonstrations and Virtual Configurators at the office
VR experiences on fairs and at events in a much faster way
Demonstrations by sales and business development anywhere
Showing off your products, premises, factories, at job fairs or on the other side of the world, cheaply
Oculus Quest specs
For the geeks (that definitely includes us):
Built-in Qualcomm Snapdragon 835 chipset,
4GB of RAM
2 OLED display panels capable of displaying 1440×1600 per eye with a refresh rate of 72Hz
(This is a slightly lower refresh rate than the S, but better resolution.)
Lithium-ion battery with, depending on your activity, 2 – 3 hours of play time
6 degrees of freedom head and hand tracking
Two touch controllers
Weight: 571g (in comparison, the Rift is 470g)

Easily port your existing Virtual Tours
It is fairly easy to port your existing premium virtual tour to a version for the Oculus Quest (or Rift, Rift S, or Go, for that matter).
The same assets are re-used, and can be refreshed with up to date content, or expanded with more scenes, stories and interactions.
Let us know what you need and we'll be happy to make project proposal.
Now's the time to make Virtual Reality work for you.