Revolutionizing safety training in the workplace with virtual reality
Better training in VR
Workplace safety training can be a challenging topic for organizations. Making everyone excited about practising procedures can be a tough sell. At the same time, companies also want to verifiably make sure their employees meet internal safety standards – usually through a series of tests and quizzes.
Creating training that is both engaging and informative, is a notoriously difficult balancing act. That's why Engie turned to Poppr for the development of innovative VR safety training ideas.

Designing a test case
Our team set to work to develop a proof of concept or POC for Engie's safety training. The key goal: finding a new way to teach so-called LMRA procedures to staff – and make them stick. The LMRA (or Last Minute Risk Assessment, in full) is a short final check carried out by workers before they carry out a specific task or procedure. Typical challenges include scanning the work environment for potential hazards and selecting the appropriate PPE (Personal Protection Equipment) and tools for the job at hand.

Devil in the details: turning engine rooms virtual
Our team delivered an application that met the many technical requirements involved in industry-related safety training. Due to the highly specialized technical nature of Engie's business, frequent communication and follow-up with Engie's in-house teams of specialists proved invaluable.
We used our cutting-edge photogrammetry expertise to design an accurate 3D model of the complex machinery that needed representing in the VR training simulation. After an on-site photo shoot at Engie's premises, we used the available images to create a geometric representation of the location. This would provide the basis for further app development.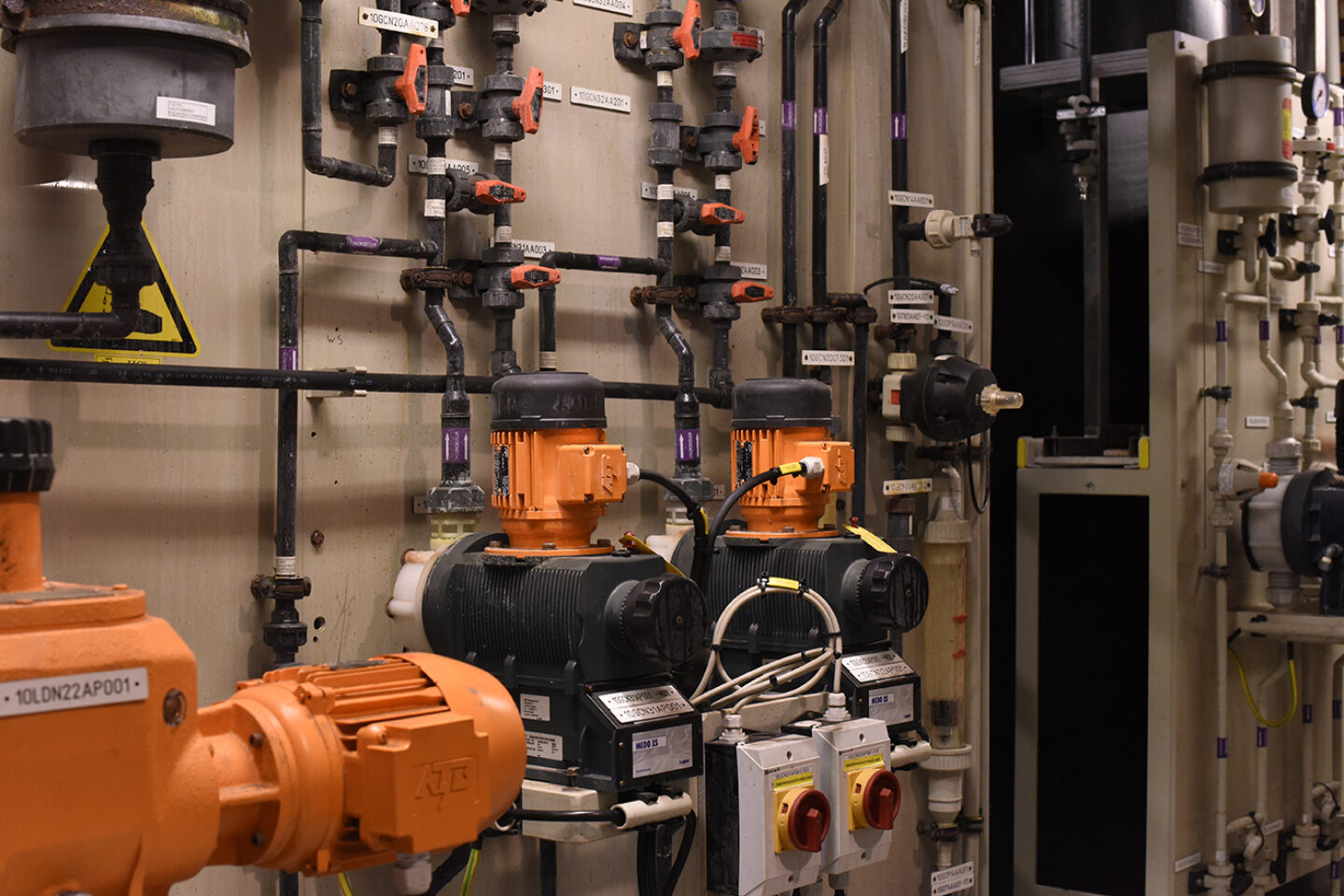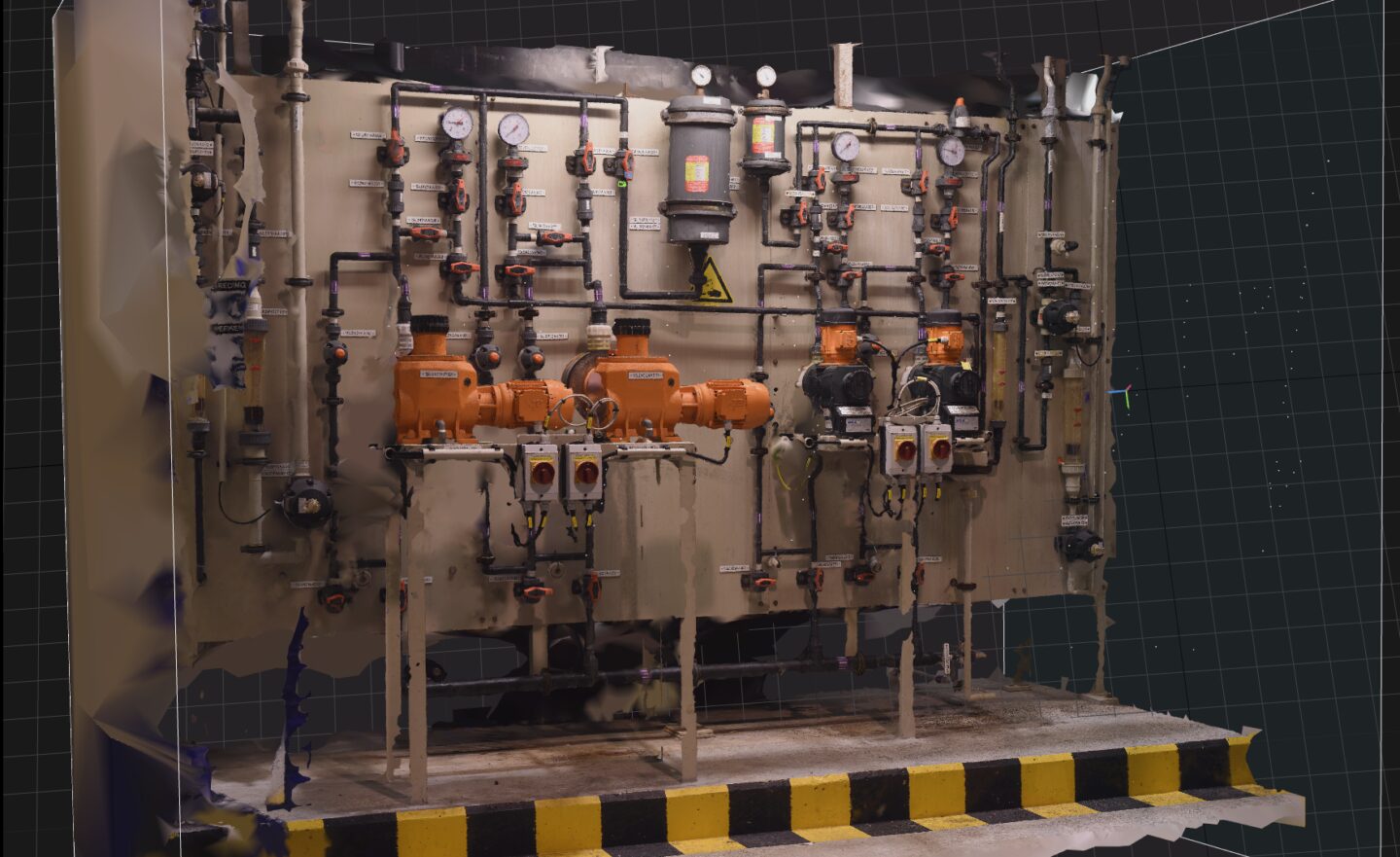 Simulating every training stage
Poppr designed a VR application that first places the user in a simulated planning stage, ready for the LMRA. In the follow-up stage of the training, workers find themselves in the middle of a simulated work environment that is a one-on-one replica of their real workplace. The simulation focuses on safety best practices and teaches staff to spot potential hazards in the working environment, such as faulty equipment or unusual systems parameters.
Users are encouraged to report potential risks to their managers through their heads-up display or HUD. Next is a brief simulation of a run-through of the work. Users who haven't spotted potential dangers correctly, will experience a simulated workplace accident. The main aim is to create a shock effect and to encourage safe workplace behaviour through the power of this direct stimulus-response dynamic in VR. A final score at the end of the simulation adds a gamification element to a fundamentally complex training situation.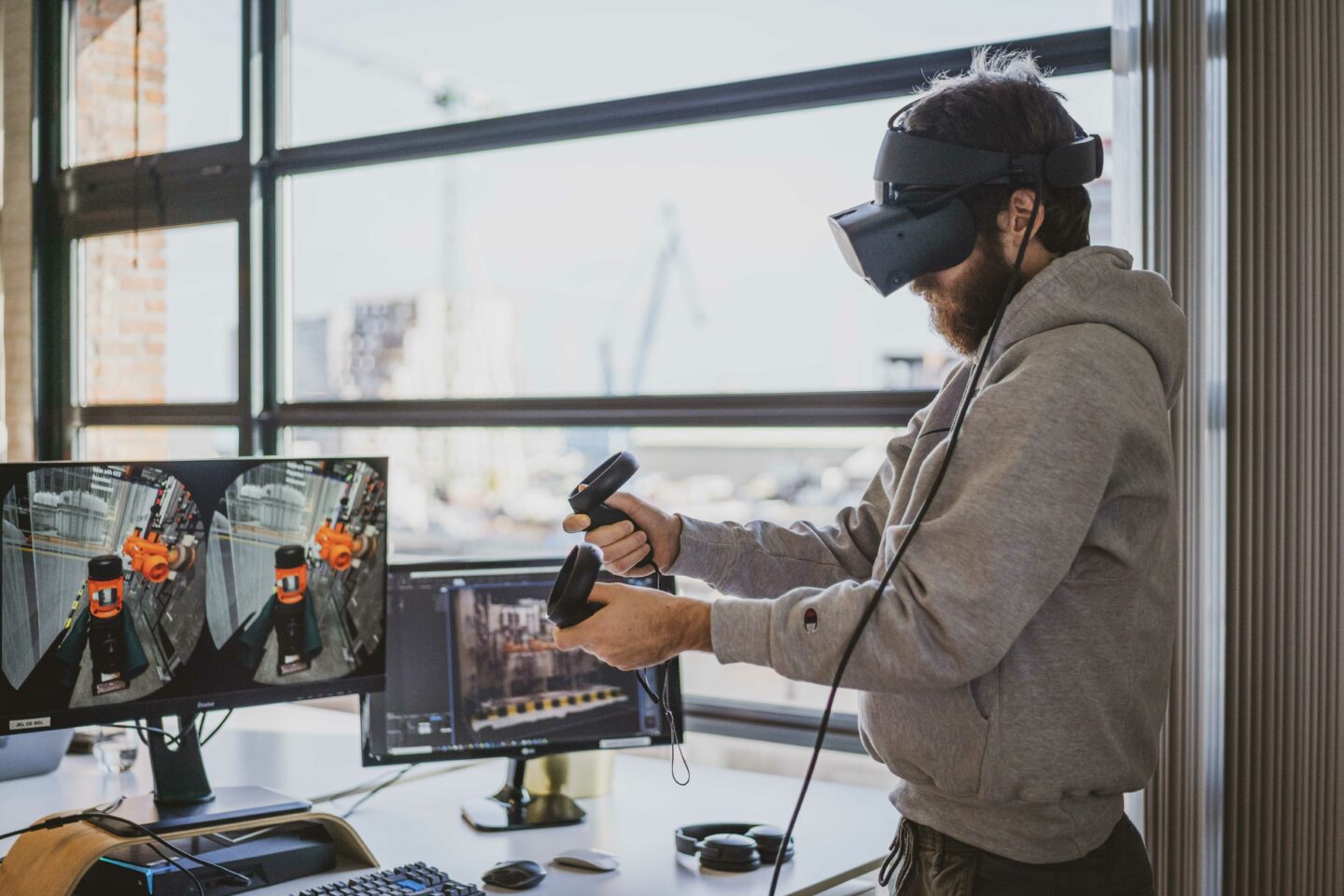 Safe to proceed
The initial Proof of Concept, which included a simulated real-life training exercise, acts as a scalable foundation for further development of the training platform. The VR training platform will be expanded with additional exercises as feedback from test users keeps flowing in. It allows technical staff to practice their skills in an immersive visual environment, increasing efficiency and reducing costs.
Key advantages of Engie's new virtual safety training:
Built to real-life specifications.
Suitable for different learning styles, increasing recall and knowledge retention.
Learning by doing leads to more engaging training.
According to recent research by Frontcore, VR methods lead to learning retention rates of 75%, while typical in-company training methods, such as lectures and reading materials, score a meagre 5 to 10%.