The Sourdough Library in an immersive 3D-experience
The Sourdough Library in 3D
Karl de Smedt is on a quest for Sourdough. This sourdough enthusiast is the librarian of the Puratos Sourdough Library in Saint Vith, Belgium. The library stores and safeguards the world's best sourdough cultures. Like seeds, sourdoughs are fragile and risk getting lost or damaged. The Sourdough Library aims to avoid this kind of tragedy by offering a safe haven for sourdoughs. Multiple owners across the world have already sent a sample of their sourdough to the Puratos library for safekeeping.
A dynamic experience
The virtual library is a 3D experience and is fully dynamic. Visitors can freely glide around and inspect every nook and cranny of the virtual library. It's a step up from the previous version of the Sourdough library that relied heavily on static photography.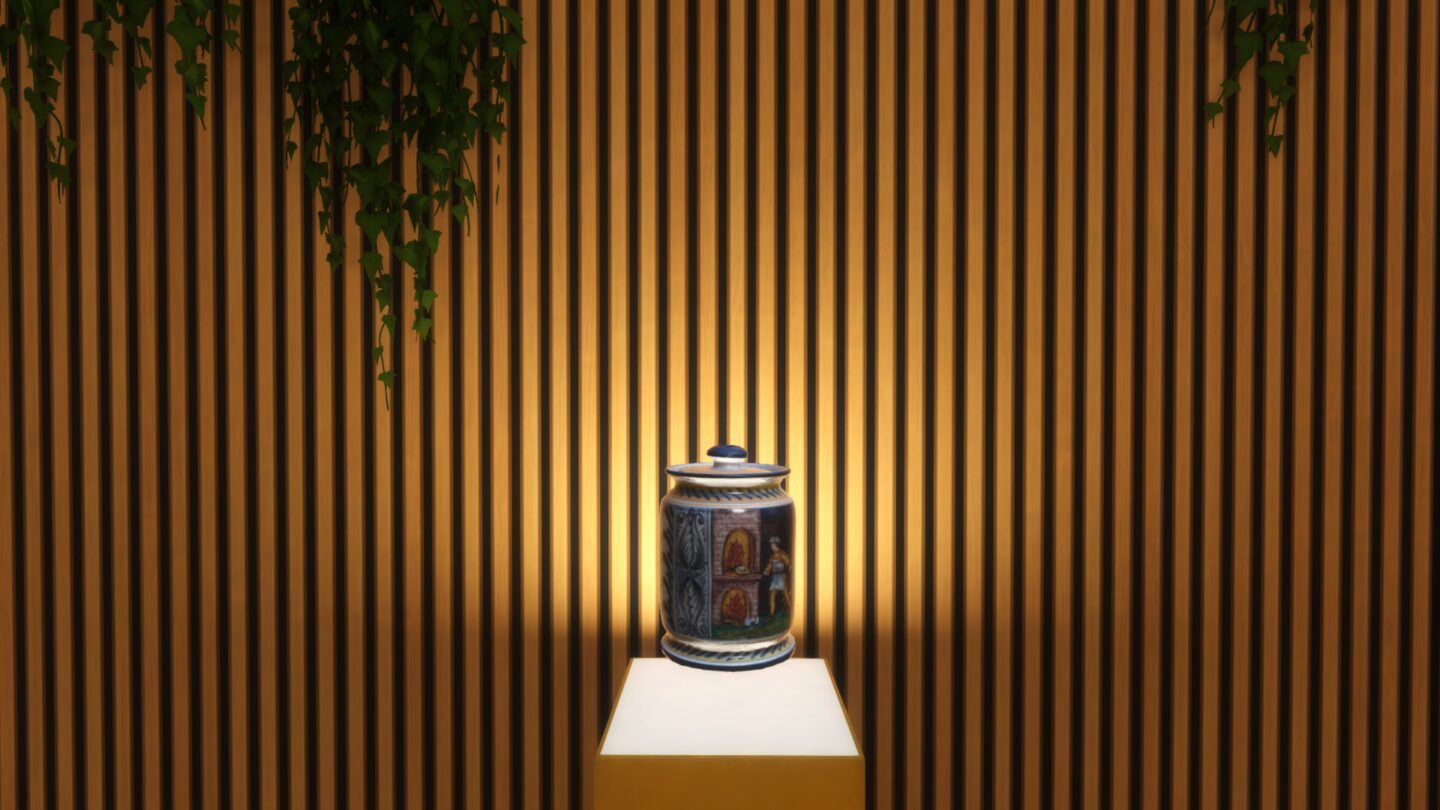 WebVR
We made sure to optimize the virtual experience for WebVR, which allows immersive experiences to run natively in any VR headset's browser without having to download any additional apps. We made sure to ensure full support and smooth rendering for Meta's Quest 2 headset - the most popular consumer device currently around. Thanks to smart texture optimization and a brand-new interface, we managed to get the sourdough library running as a seamless experience in virtual reality. The video below is a quick preview of what the Sourdough library experience looks like through a VR headset.
An infinite amount of sourdoughs
The librarian regularly adds new sourdoughs to the library. We avoided the hassle of making a picture of the dough and installed a handy Content Management System based on Craft CMS. Through this system, unlimited amounts of virtual sourdoughs can get added. The librarian can input the dough's parameters — like texture, wobbliness, amount of grain, dryness — and out comes a beautiful 3D-model and texture of the dough. Now, all sourdough enthusiasts can inspect the library's unique collection from the comfort of their home.

We wrote an in-depth article on how we did that.