Paul Delvaux in virtual reality
To celebrate the Delvaux Year and offer a unique experience of one of Belgium's most famous master painters, we created a virtual reality version of one of his masterpieces, called De stad bij Dageraad (painted in 1940) for the Belfius Art Collection.
Roam around the world Delvaux created, not only in its original form, but in 360° 3D, walk from one edge of the room to the other, get a wide view or get up close with the characters.

A bit of history
Paul Delvaux was a Belgian painter noted for his dream-like scenes of women, classical architecture, trains and train stations, and skeletons, often in combination. He is often considered a surrealist, although he only briefly identified with the Surrealist movement. He was influenced by the works of Giorgio de Chirico. (source)
After all museums in Belgium were forced to close down during the corona pandemic, we created a web version of this VR-experience. Check it out!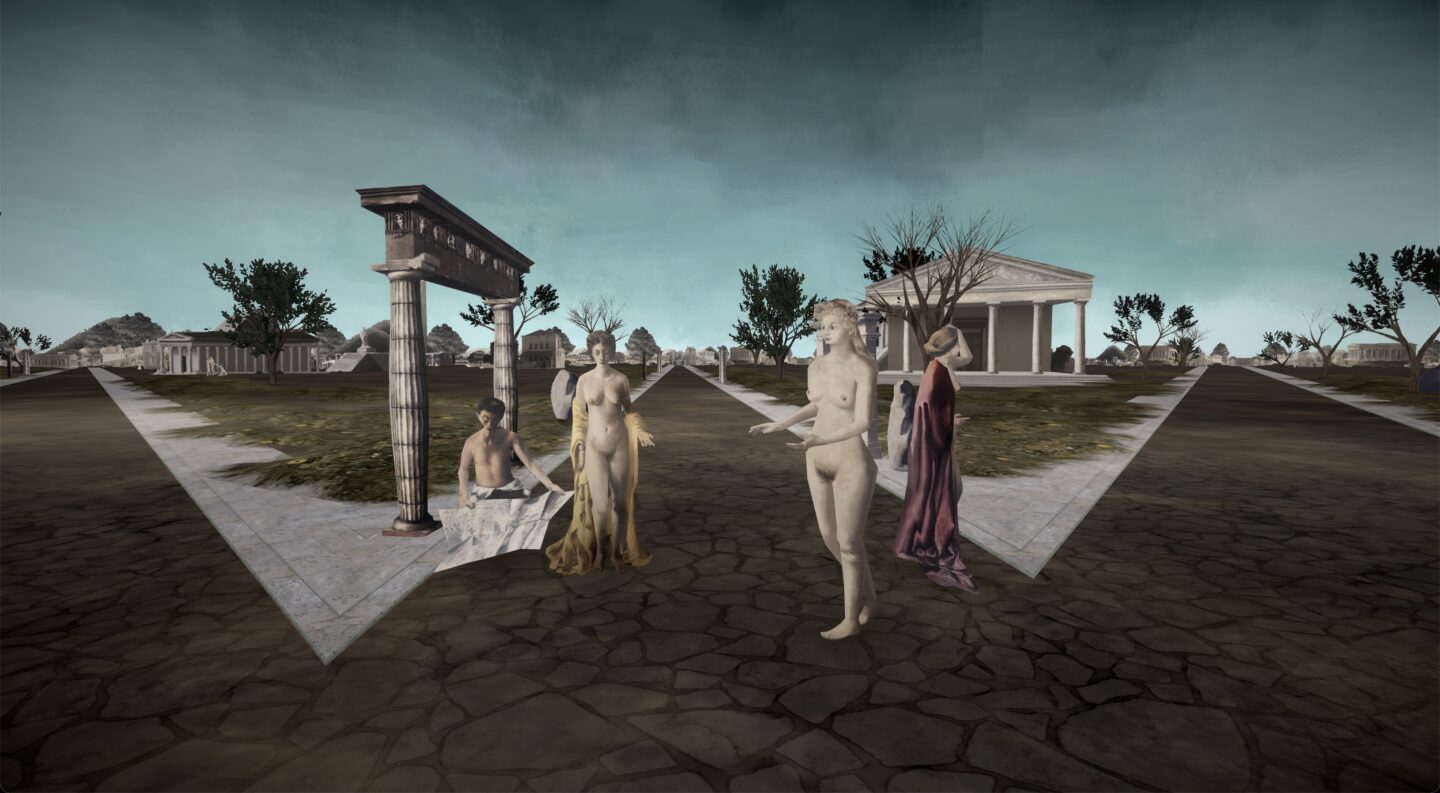 Virtual reality for art
Virtual reality offers an impressive, immersive way to experience art. Dive into pieces, explore entire worlds as envisioned by artists.