Augmented Routes
Augmented Routes is a mobile application and content management platform that brings Augmented Reality and Virtual Reality experiences, 360 tours, photo, video and text to locations along a route or inside a geographical area.
It's an innovative and super scalable platform for interactive storytelling.

Discover history, present and future in mixed reality
Using modern storytelling techniques and cutting-edge technology, we unlock what was, what is, and what could be in an interactive, immersive and especially impressive manner.
It's an incredible way of discovering points of interest connected by routes that could be accessible on foot, by bikes or other modes of transportation, or limited to a certain geographical area, like a building, museum or site.
Forget about booklets with static, tiny printed text and a thumbnail picture, using Augmented Routes you get immersed in the story to be discovered.
And best of all, it runs on any modern mobile phone, so you already have the device with you!

For explorers
It's simple: install the application and find the route you want to take.
The application will let you know if there's something to be discovered nearby,
or you can explore certain things manually (others will be geo-locked).
Augmented reality
Have an Augmented reality companion appear throughout the route and tell stories
Look through walls, doors or windows, displaying content in 3D, static or video
Walk through an augmented reality portal and show how things used to be, or could be in the future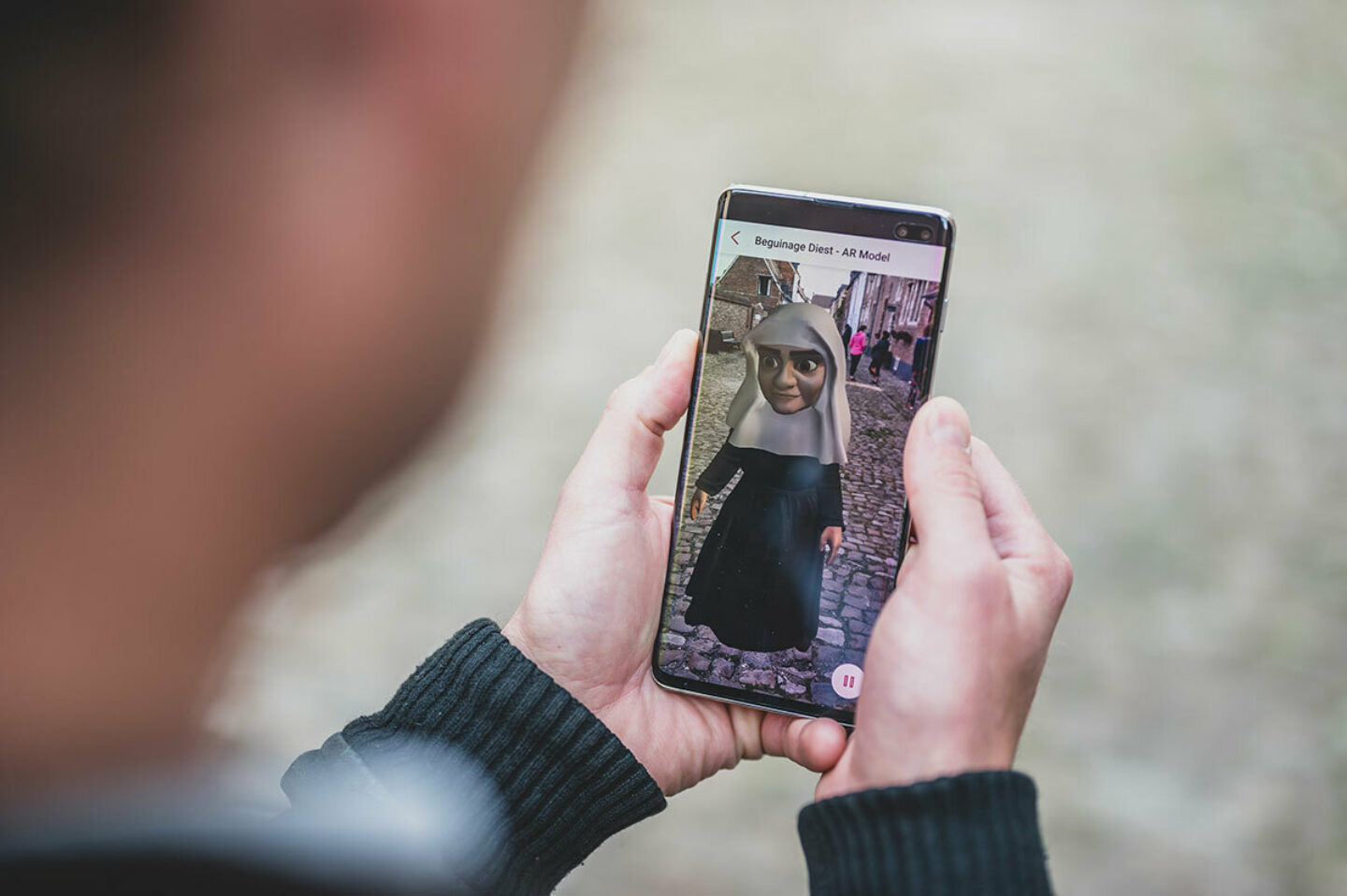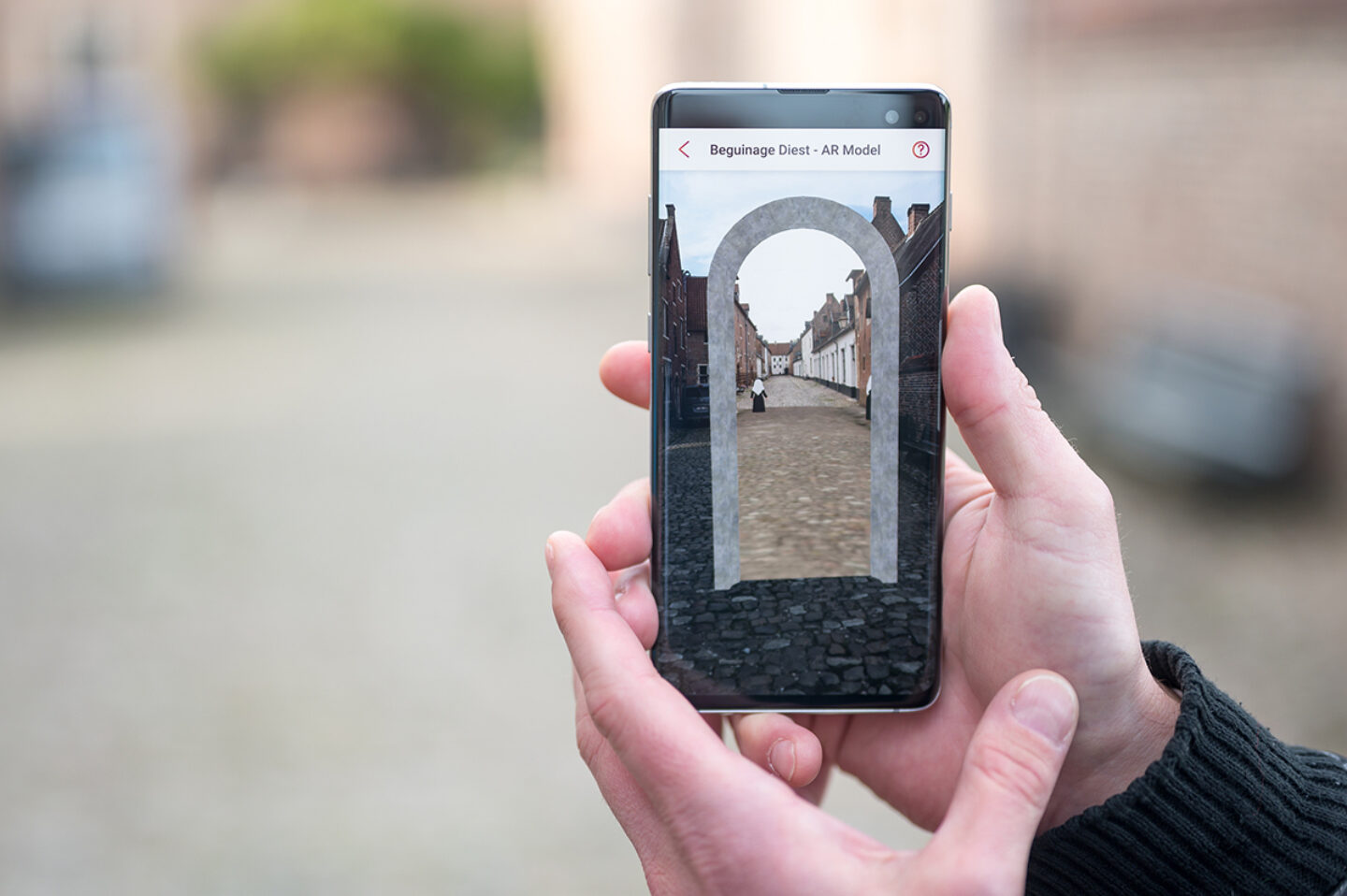 Virtual reality and 360° content
Visit historic or accessible locations in high-resolution 360 degrees, see how it really looks or looked like
Show what the future could be, what could or will be built in virtual reality
From a million years in the past to a thousand years from now, and how about an alternate reality?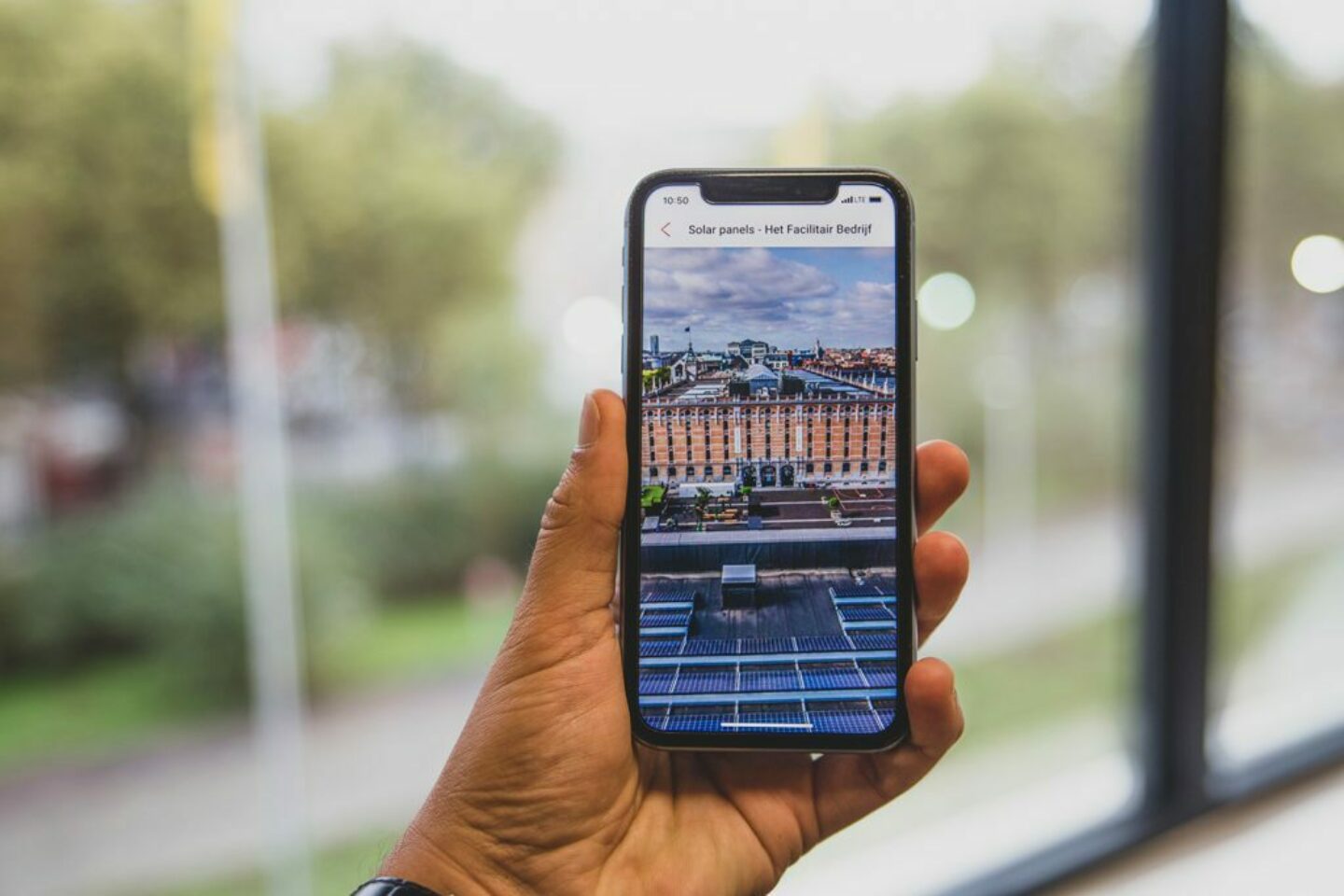 Photo, video and text
Use your existing content, like text, audio or video
Share interesting facts, thoughts, brain teasers
Show video animations of historic, present, future or completely fictitious events or activities
Quizzes and games
Play quizzes to see how well you looked around or listened to the AR companion
Play a Pokémon Go-like game by collecting virtual objects in the real world!
For organizers, cities, museums, tourism offices
A powerful way to attract visitors, tell stories and spread awareness by delighting
Augmented Routes is intended to be a companion, an interactive guide for the real-world experience. Not a replacement.
In fact, much of the content can be geo-locked (unaccessible except if they are in a set perimeter).
Attract young and old with immersive and delightful content.
A cathedral. Sure. But how about you look in to the huge organ to see how it works, in animated 3D?
This ruin, hold up your phone, step through the augmented reality portal, and experience how this area looked like in ancient Greece.
The possibilities are endless, and the format lends itself perfectly to sharing.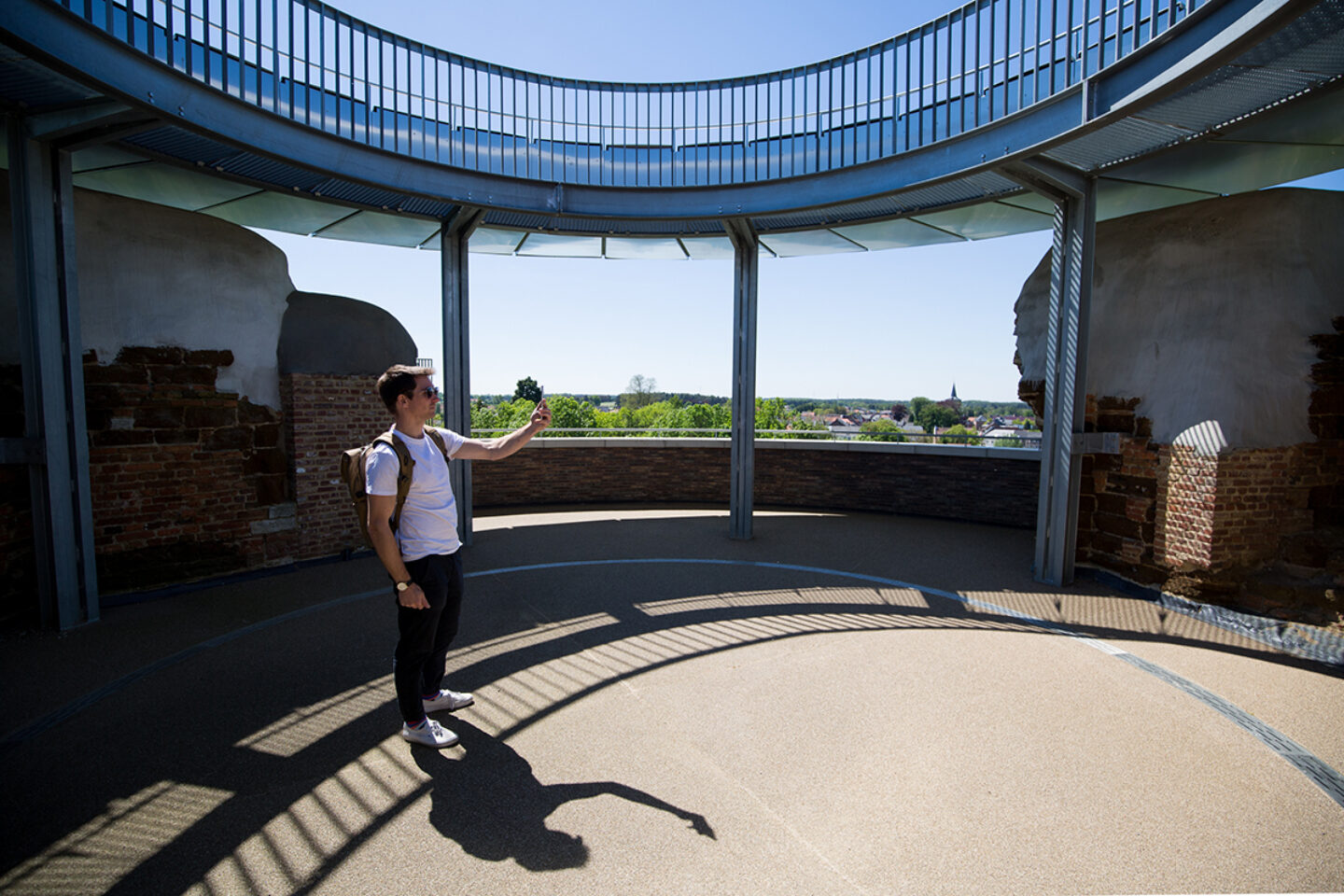 Easy to use content management system
Define your route(s) and add different types of content easily through our web-based content management system.
The mobile app will automatically check for new content without the need for application updates.
Simply choose the type of content, add information and assets, and geo-lock the experience if you so desire. Publish, done.
And because the platform is coordinate/map based, this works from and for anywhere in the world.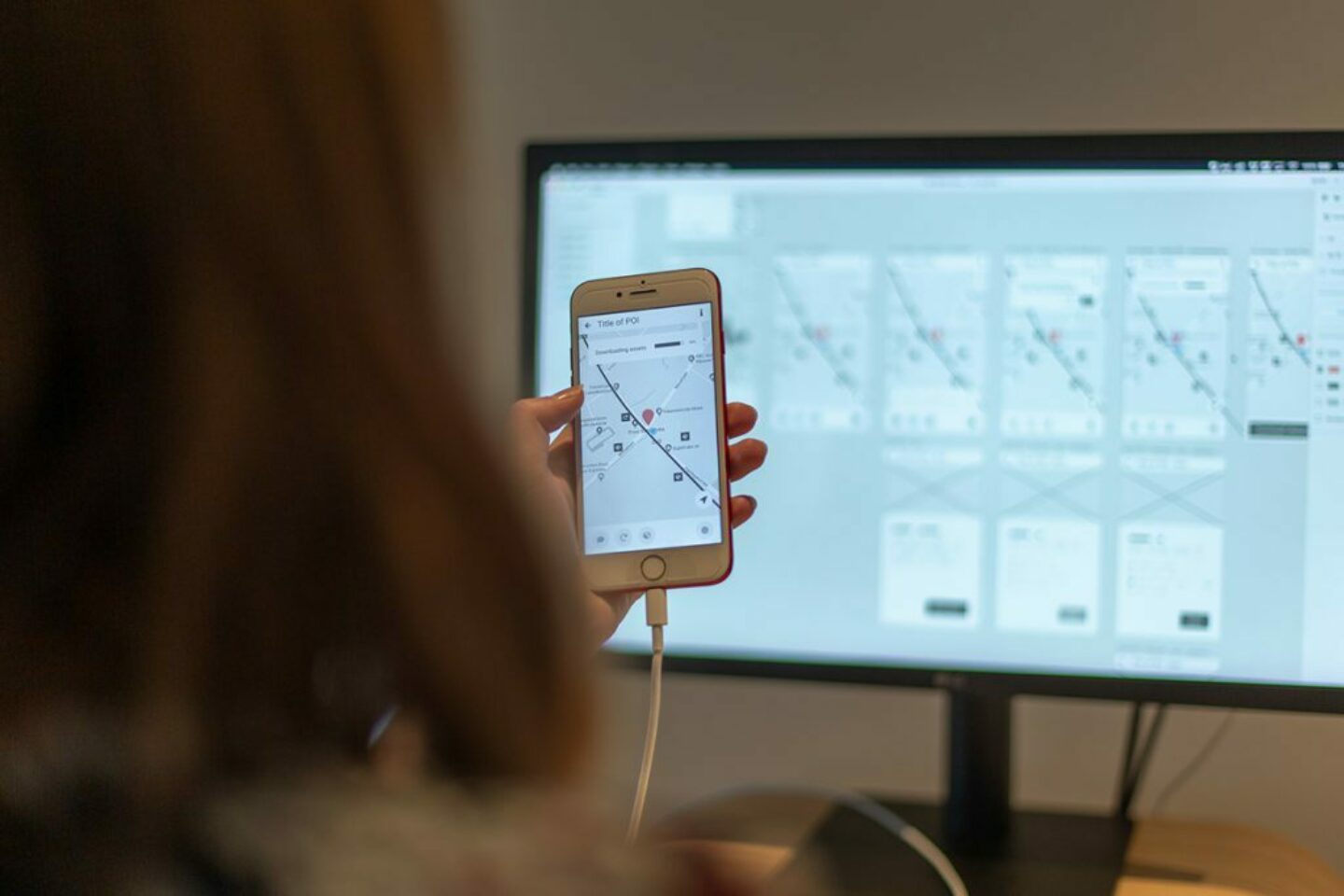 We create the content for you
We are pioneers of, and specialized in premium 360 content: 360 photos, 360 videos, and augmented reality content.
We have a strong team of project managers, producers, 360 photographers, videographers and 3D producers with over 1000 projects completed.
Of course you can re-use your current digital assets, from text to pictures, video and 360 or 3D content.