Virtual reality for recruitment
The project, initiated bij Ago, aims to recruit new potential employees by showing the work environment within the Volvo factory.
We constructed two routes, one for laborers & one for office personnel. Each type gets an adjusted journey through the Volvo Trucks site.
Both can either follow the story line, or free roam throughout the facilities.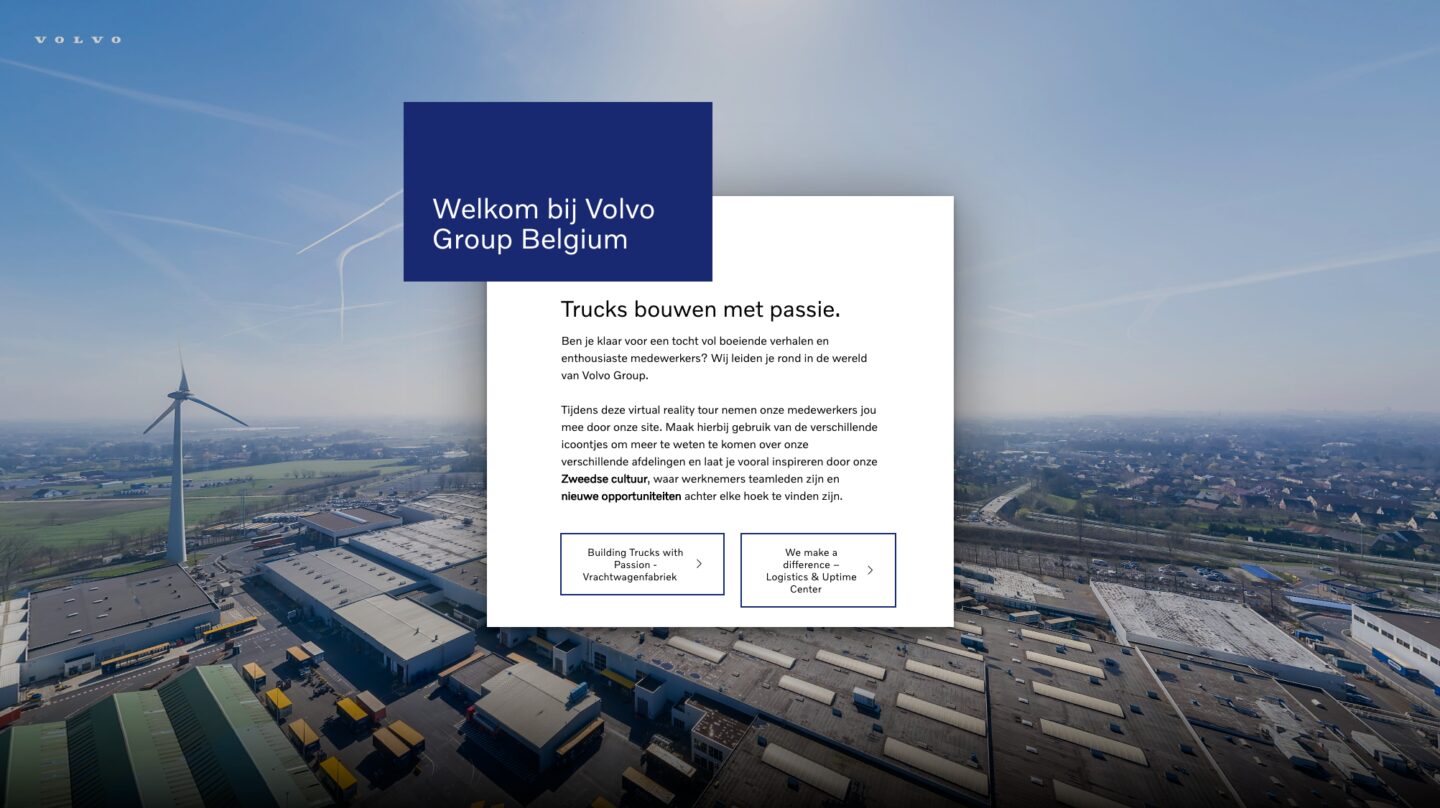 Conversion through familiarization
The goal of the 360° tour is to attract new personnel by showing the working environment, conditions and corporate culture in this impressive Volvo Trucks factory.
High-res 360 virtual reality tours give a very accurate and detailed view of setting and surroundings in – you guessed it – 360 degrees. Significantly better and more effective than some pamphlet or another default corporate video.
This way, potential candidates get a proper view of the plant, the machines, the assembly line, the workstations and the offices.
It's also a great opportunity to convey values, culture, innovation and vision.
Have you seen our state of the art equipment? Self-driving carts transporting parts through the factory? Autonomous forklift?
Did you know Volvo Trucks has been carbon neutral for over ten years? Or they participate in charity events every year? Now you do.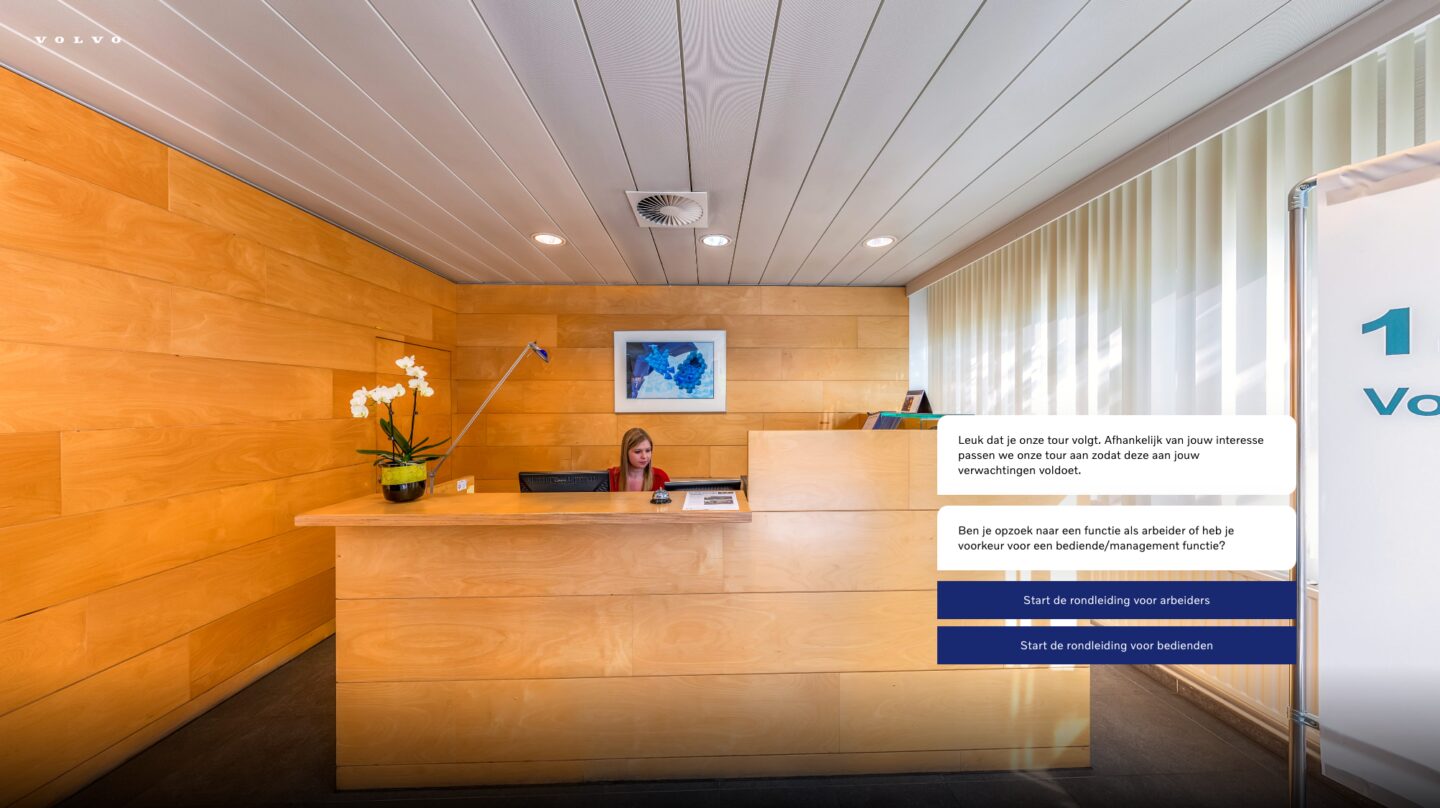 Testimonials from real employees
People love working at Volvo Trucks, and we gave them a platform to tell their story.
Throughout the plant there are video testimonials from various people on different parts of the assembly lines and HR.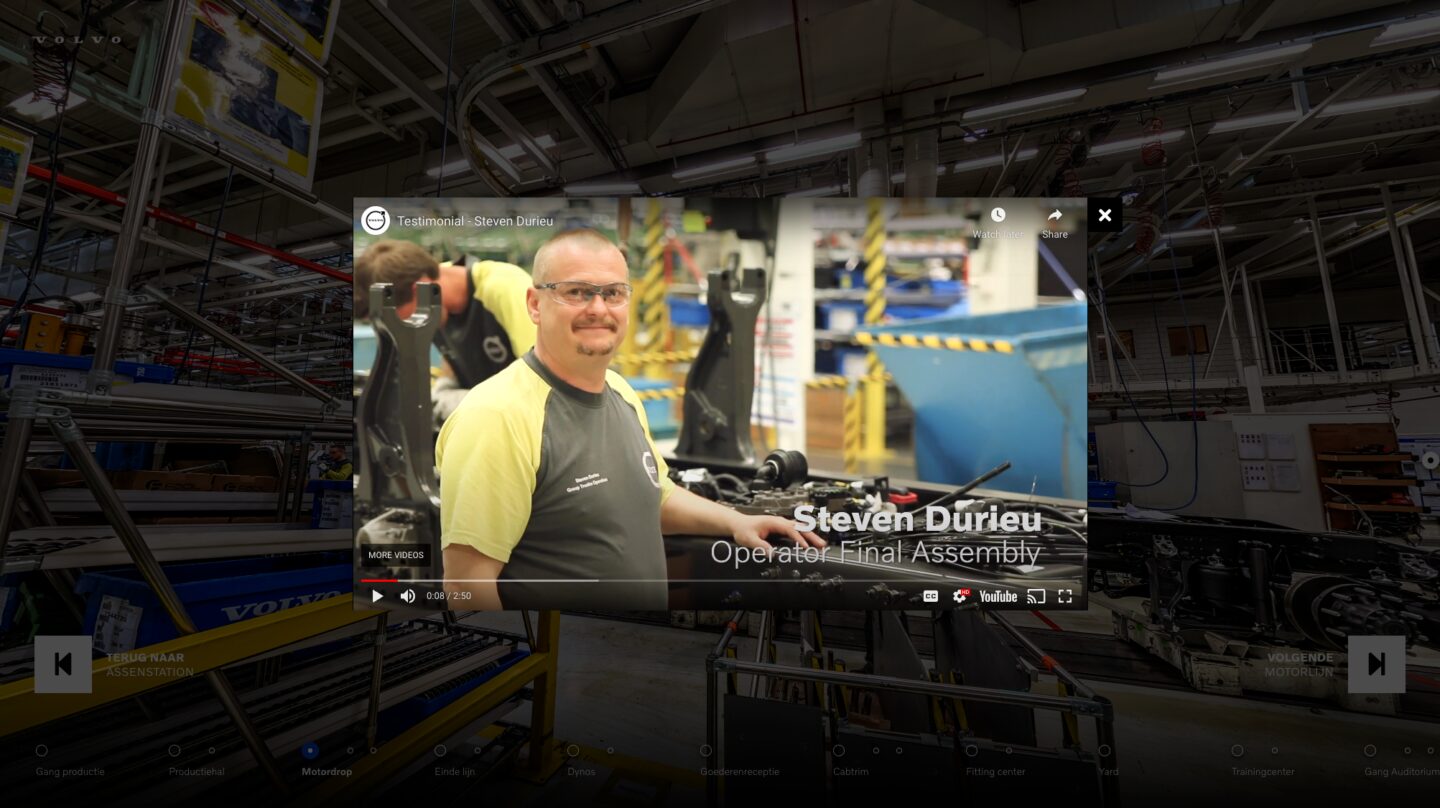 Volvo Trucks, the process from start to finish
Experience the entire journey in the Volvo Trucks factory, from incoming components all the way to final delivery.
Through our visualized timeline, you can easily follow and hop between every step of the process.