Virtual Bruges
Virtual Bruges is the official 360 virtual tour of Bruges.
Poppr's 360 photographers have recorded the most 360 panos for Virtual Bruges in autumn 2019 and spring 2020.
In the spring of 2020, the Corona crisis suddenly broke out, followed by an almost global lockdown.
In order to still make it possible to visit Bruges during the lockdown, the City of Bruges decided to launch Virtual Bruges earlier than planned.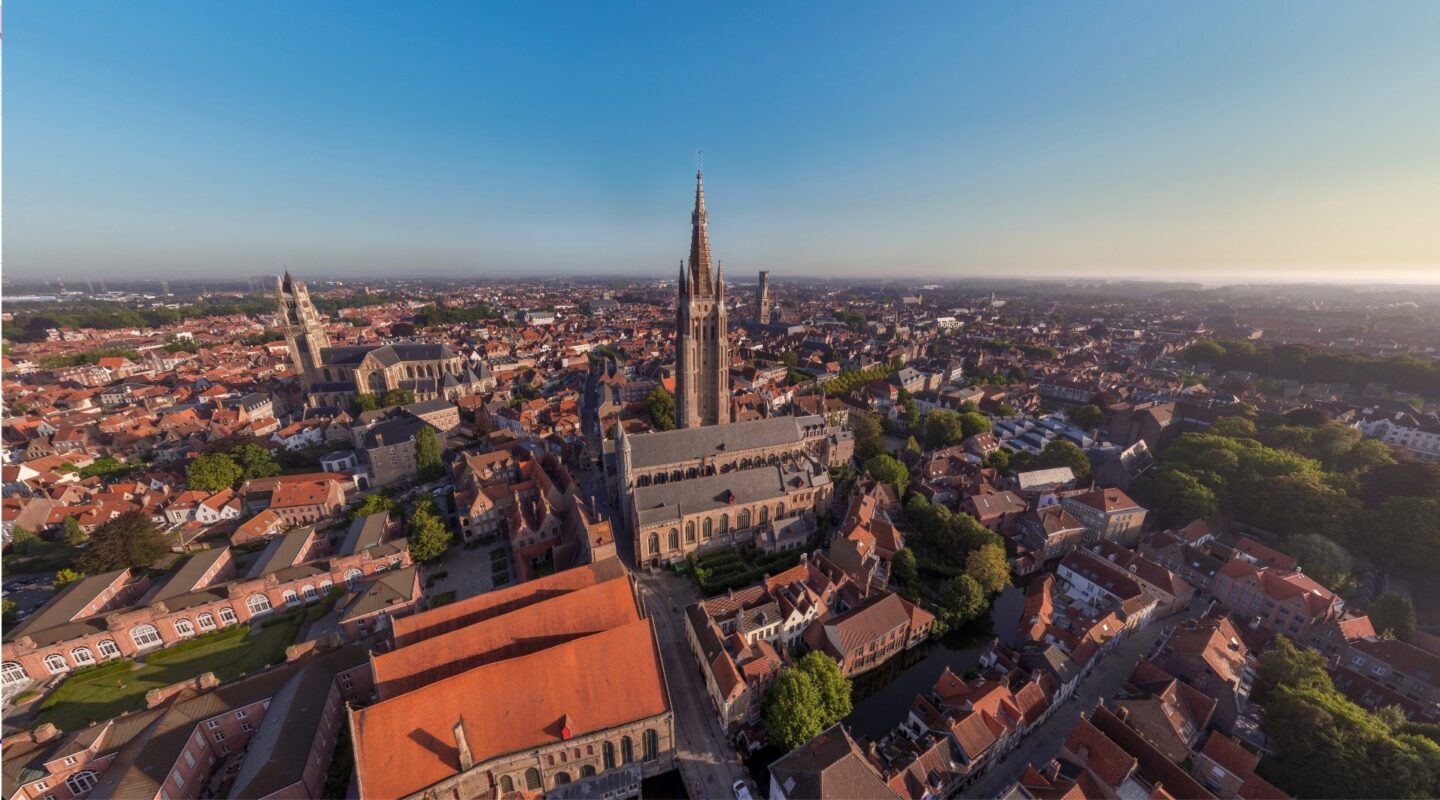 Where and how can you view Virtual Bruges?
The whole world can now enjoy the splendor that this famous Unesco World Heritage city has to offer.
You can visit Virtual Bruges on any computer, tablet or smartphone. Just visit this link: www.virtualbruges.com. 
'Virtual Bruges' is also integrated into the new touristic website 'Virtual West Flanders'. On this new website, you can view all West Flemish cities and municipalities and their most interesting tourist locations in 360 degrees.
The virtual tour of Bruges is also 'virtual reality ready'. This means that you can view this virtual tour of Bruges automatically with your VR glasses! All you have to do is type 'www.virtualbruges.com' in the browser of your VR goggles. The best known are the Oculus VR glasses from Facebook. You can buy an Oculus Go or Oculus Quest VR glasses at www.oculus.com, Coolblue, or another electronics store. This way you can immediately visit Bruges in razor-sharp, 20k quality VR!
Except through the website www.virtualbruges.com and Virtual Reality, the City of Bruges will also use this 360 content on Google (Google StreetView and Google Maps), Facebook (360 ​​images rotate automatically in the timeline of visitors, thus attracting a lot of attention), and a VR booth in the tourist office in Bruges. Considering the 20k resolution in which Poppr records, the quality is good enough to also take normal photos (for print and online) from this virtual tour. These can be printed up to 7.5 meters wide without any loss of quality.