The Royal Palace in an immersive experience
Home of Kings
Every summer, the Royal Palace in Brussels is open to the public for a few weeks. The perfect opportunity to catch a glimpse of the workplace of the king and queen, where they carry out their official activities and hold audience. In 2020, the coronavirus pandemic prevented this annual opening from taking place.
The Belgian Monarchy did not stand idle, however. For the Belgian National Day, on the 21st of July, the institute hired Poppr to create a virtual tour of the Royal Palace. It allows anyone can discover the royal premises all year round.
Scrolling through royal property
The tour takes off with a beautiful aerial view. From this starting point, viewers can explore eleven areas of the palace, in seventeen high-resolution 360˚ pictures. There are rooms that you might recognise from TV, like the Hall of Mirrors or the Throne Room, but you also get a sneak peek of more personal quarters, like the king's Office.
Every room has its eye-catchers that deserve a bit of extra info. At the click of a button, you get to find out everything you want to know about those specific highlights. To add to the project's grandeur, we branded every clickable button and menu screen in the dark blue and gold colors of the Belgian Monarchy.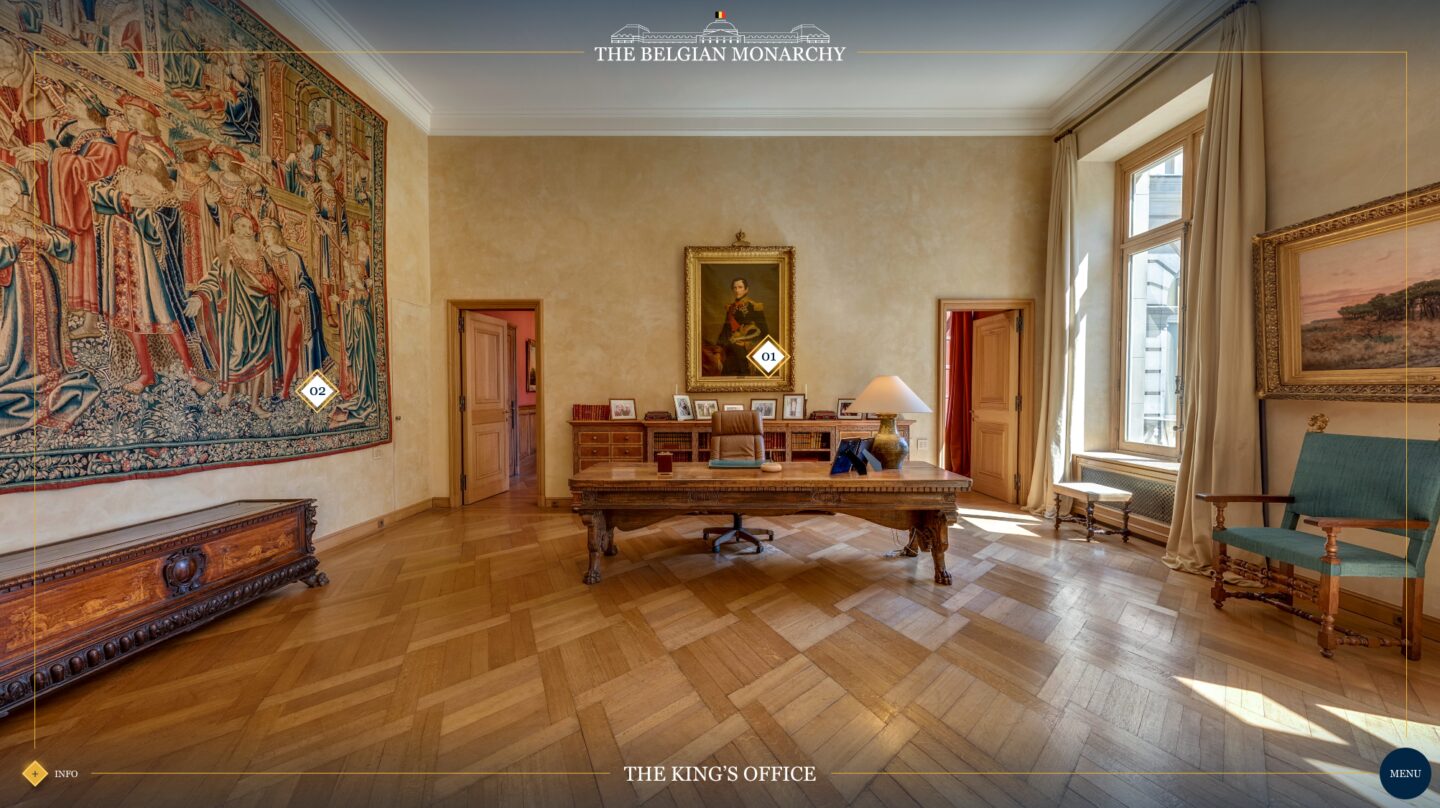 Festive opening of the immersive experience
The day before the National Day, the virtual tour of the Royal Palace in Brussels went live. The immersive web experience was inaugurated during a festive opening, with Belgian DJ Lost Frequencies playing a set from the rooftop of the palace. It's not every day our work gets announced with this much display.