Colonial past in context
Art exhibitions for culture vultures only? Not so in the case of the Middelheim Museum, which joined forces with our team to immortalize its historically highly relevant Congoville exhibition. Tight deadlines and photoshoots at the mercy of the weather gods for a preplanned just-in-time delivery of a virtual tour: challenging circumstances are what makes us thrive.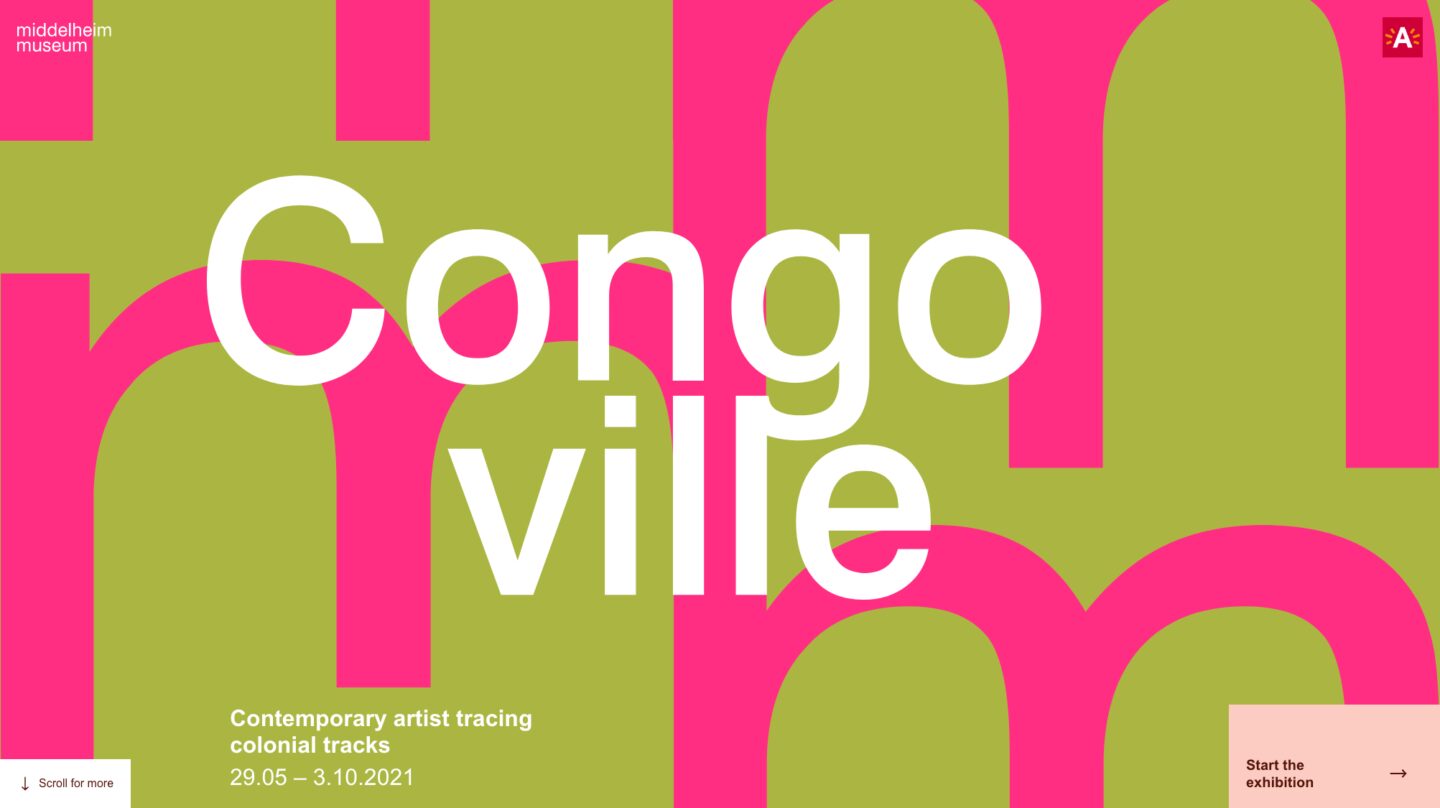 Exhibition access through VR
The Colonial College, which prepared students for management positions in the Belgian Congo, used to be located on what is now the Middelheim Museum. This often-neglected history proved a good opportunity for the museum board to retrace the steps of this colonial past and display it in a different light. In addition to the on-site exhibition, the museum was looking for an online equivalent to the exhibition that would remain accessible after the exhibition was over. The main idea was not only to attract more visitors, but also to create a visual archive that would remain accessible for years to come. There was one issue, however: most of the installation's artwork was going to be set up mere days before the official opening. Nevertheless, the museum's management insisted on the delivery of the virtual tour on the same day as the official opening. This would require a certain flexibility and a creative approach.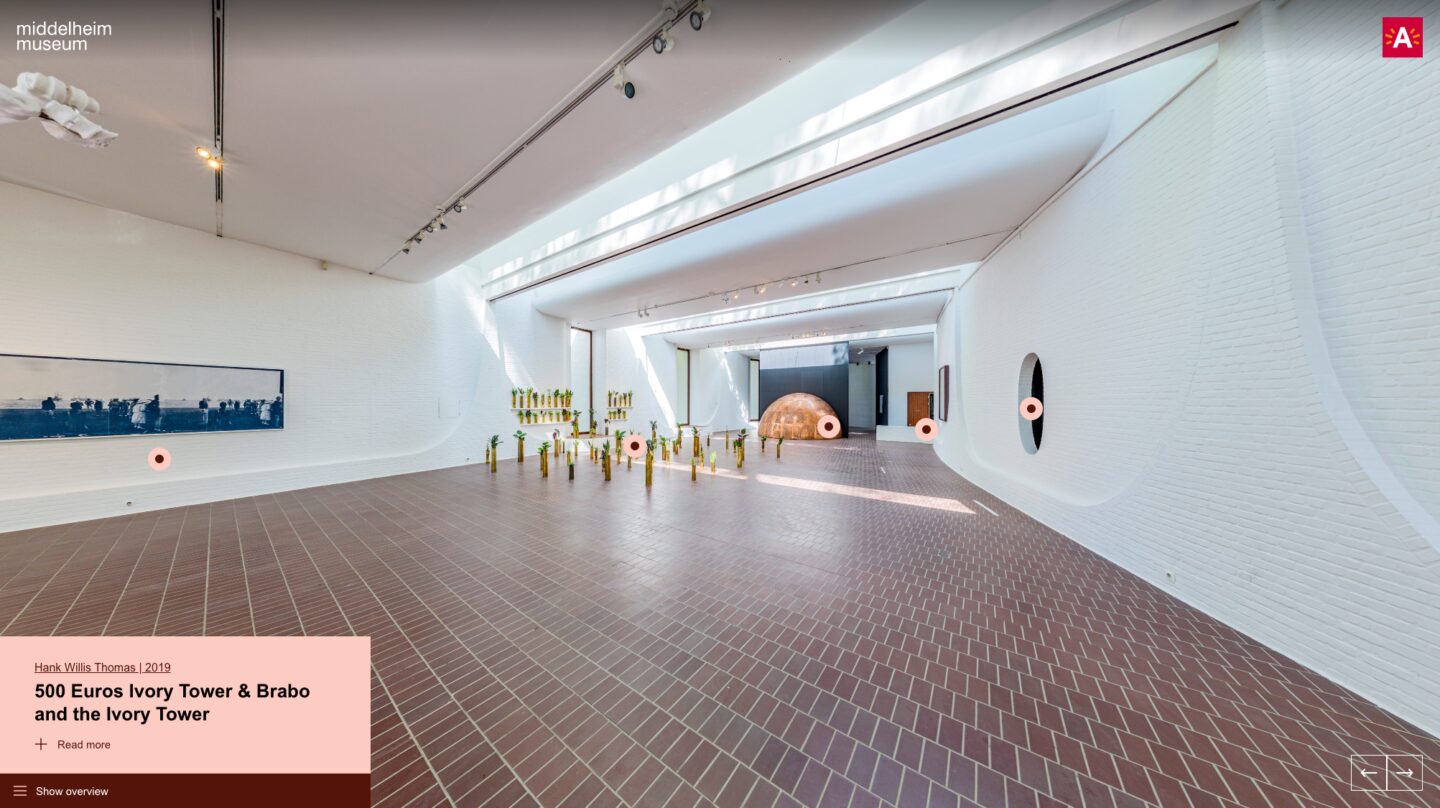 Pushing the tempo
Our team immediately set to work to create a concept for the VR tour. Together with the Middelheim team, we decided on the design and layout and we developed a technical framework that would be able to support three languages. This way, we managed to lay the groundwork even before our photographers went out to start shooting the required panoramas on-site. Just days before the official opening, we were given the green light by the museum coordinators to photograph the finished exhibition. The team captured the freshly installed artworks with their 360-degree cameras. Back at the office, we combined this material with previously taken interior shots. Thanks to this timely prep work, all that we were left to do was fit the panoramic photos into the finished tour environment.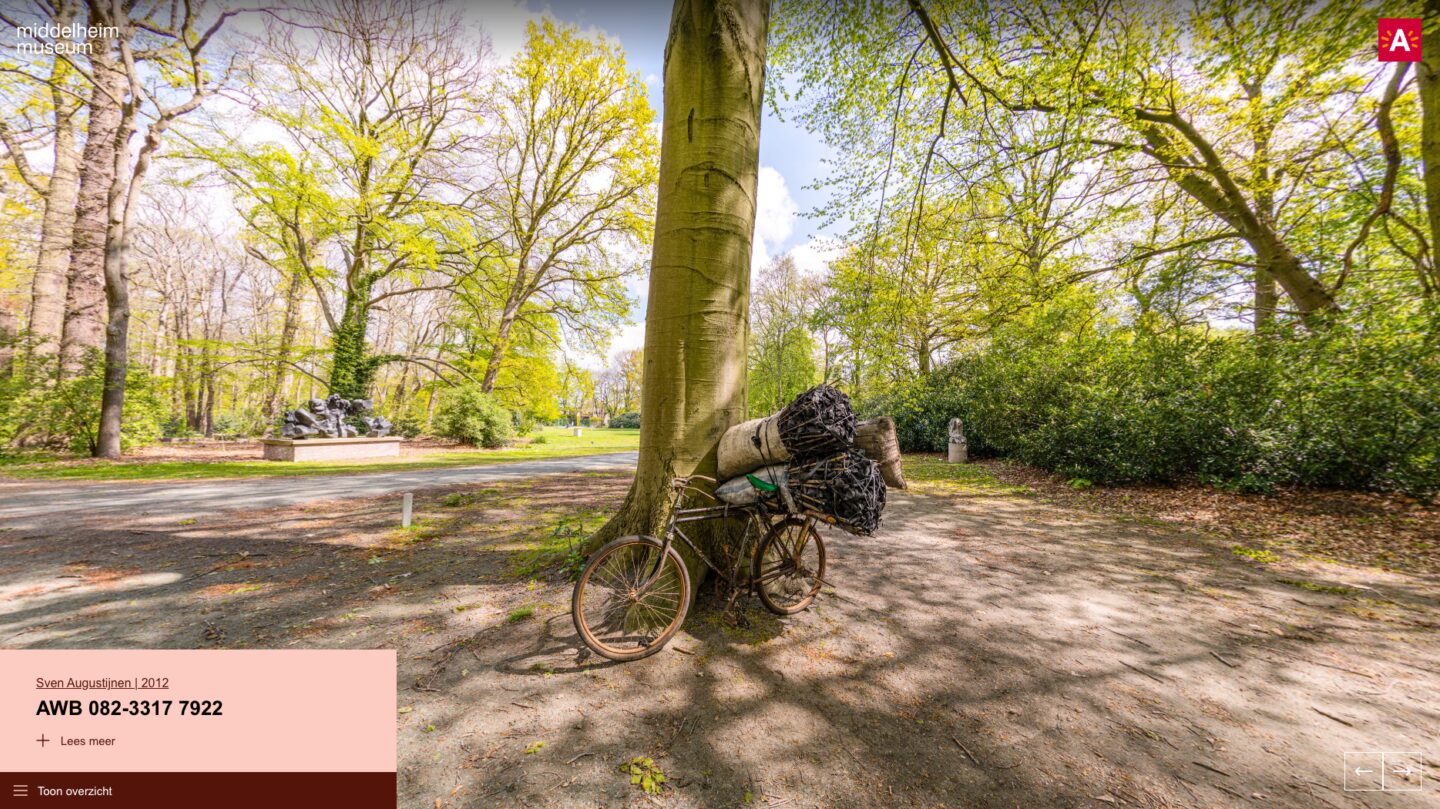 Key takeaways
Blazing-fast completion and delivery with last-minute photography.
VR tour in three languages (English, Dutch and French).
1400 online visitors in the first days after delivery.
Average time on site of 4:30 minutes.
Fully custom front-end.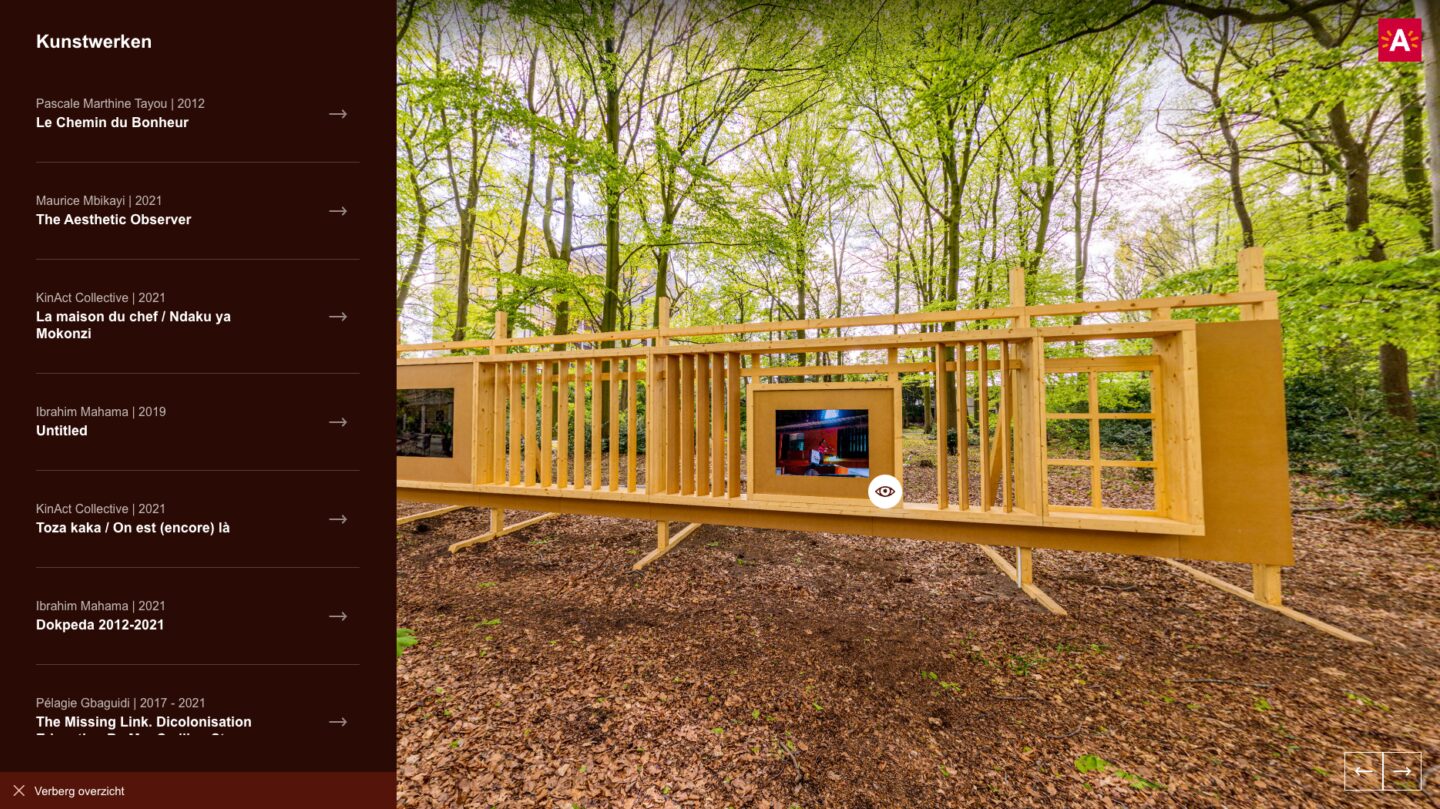 Lasting memory
Thanks to our smart step-by-step development, we made sure to deliver a fresh tour just in time for the opening of the real-world exhibition. The result? A comprehensive, classic virtual tour that allows the artworks and their underlying stories to shine. This provides the Middelheim Museum with the lasting memory that the exhibition deserves.