Bypass for online video
Tutorials and training videos have gained immense popularity across various sectors, including medicine and the broader healthcare industry. Educational videos of difficult operations play a crucial role in enabling surgeons to master new techniques faster and minimize risk for their patients.
While the internet is flooded with medical procedure clips, their quality is often questionable. Orsi Academy provides an answer by offering advanced and verified training videos. With Poppr, we moved the organization's video recordings to a new platform under a fresh brand name, while paving the way for future possibilities in virtual reality.

Step-by-step approach
Finding a new platform
Orsi Academy's videos align perfectly with the company's mission of supporting busy surgeons in their continuous professional development. The organization was looking for ways to enhance accessibility to its extensive video database for its core audience. In light of this challenge, the Orsi Academy team approached us for assistance. Initially, they requested a complete rebranding and a new web platform for their subsidiary 4Health, which is responsible for producing the surgical training videos.
Without delay, we embarked on outlining a long-term vision. During our pitch presentation, we unveiled a comprehensive plan for the future that included a fully immersive platform serving as a virtual reality world tailored specifically for surgeons. This platform could encompass not only videos, but also live events and seminars covering industry hot topics. We laid out a systematic, step-by-step approach that involved rebranding existing video clips and creating a new web environment for training materials.

Strategy and branding
Fully immersive digital environments aren't the cheapest to build. That's why the initial phase of our incremental approach focused on establishing a flexible environment that could accommodate future expansion. Here are some key highlights from our project so far:
Strategic advice on selecting a brand name for the new video platform (Surgquest).

Brand design, including logo creation, typography selection and definition of colour scheme.

Creation of a user-friendly website that incorporated seamless user registration and login flows. Additionally, we integrated live streams from various AV partners and JW Player, to facilitate on-demand streaming of surgical videos.
Future-proof digital environment
Ready to grow
By introducing this new environment, we've helped Surgquest to position itself as an industry pioneer with its immersive-ready platform. This first-mover advantage will allow the company to expand its offerings and explore new, innovative forms of virtual training. From virtual reality seminars to impeccable digital twins of operating theatres, the possibilities are nearly limitless with this advanced platform as the foundation. The existing database with verified video content already serves as a valuable resource for surgeons looking to learn. Moreover, it serves as an incentive for them to sign up for interactive panel discussions and Q&A sessions organized by the company.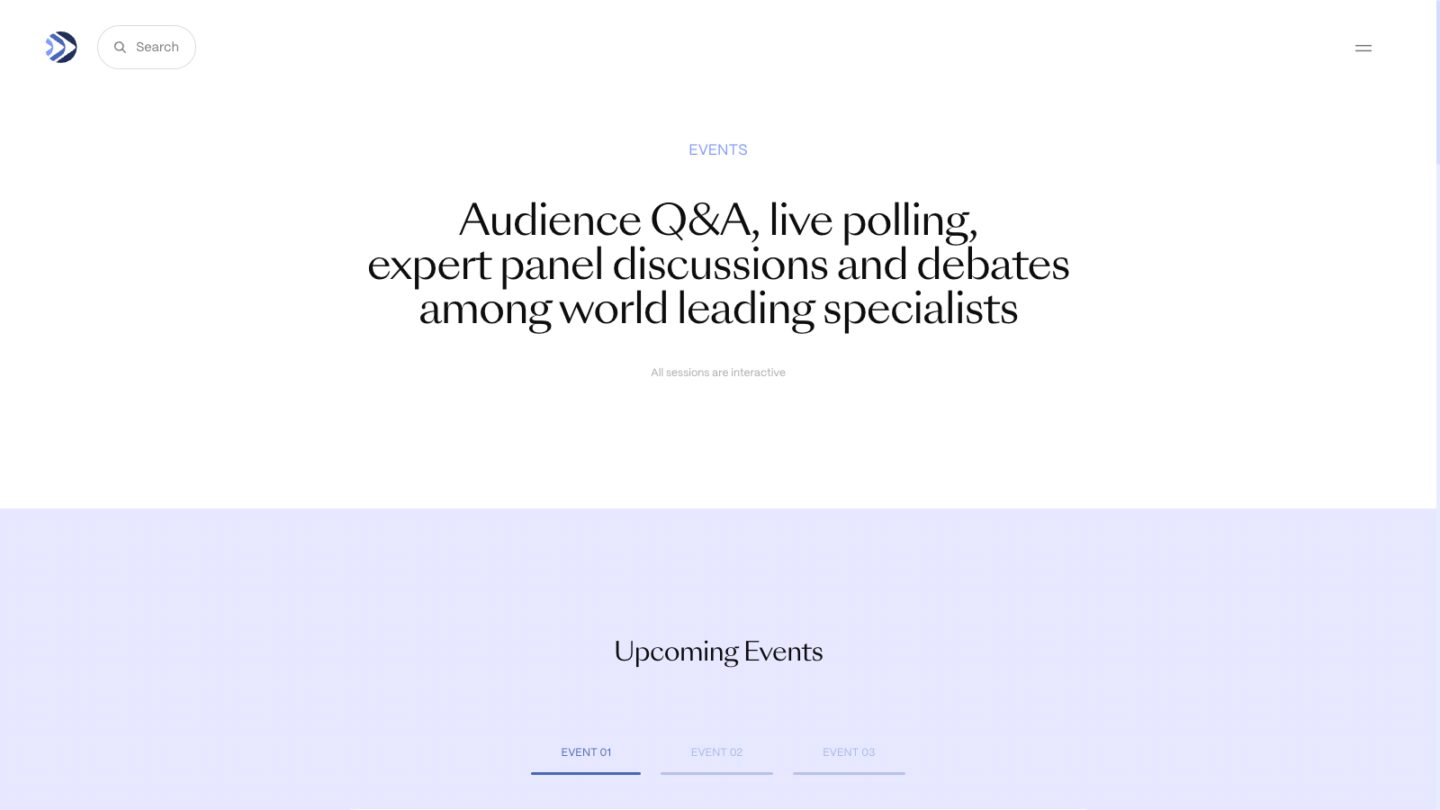 "Our new platform seamlessly combines our knowledge with Poppr's technical expertise. This way, we're able to deliver surgeons the intuitive learning environment they deserve."
CEO 4Health Belgium
Credits
Bart De Bock

•

Technology Director
Poppr

•

Branding, Strategy, Art Direction
Arnout De Coninck

•

Web Developer
Awards & recognition