Converting visitors into bookings with a virtual tour
Converting visitors into bookings with a virtual tour
Avoriaz is a French mountain resort in the heart of the Portes du Soleil.
It was once built on a shelf high above the town of Morzine, a widely known skiing town with lifts dating back to the '30s! Today, Avoriaz is one of the major French ski destinations with top rated ski & snowboard slopes.
One of the principal owners of Avoriaz is the tourism and real estate development company Pierre & Vacances, we were of course very excited when we had the opportunity of working together to virtualize the entire area.
With this virtual visit, we create trust by not tricking the eye with misleading pictures, we highlight the USP's of this area in an immersive way, with the aim of converting visitors into bookings.

Virtual visits for travel
Virtual visits are a powerful marketing and sales channel for the travel industry.
It creates trust, enticing visual storytelling, and emotional response, perfect to add conversion paths.
We all know the wide-angle pictures of accommodations and swimming pools, only to arrive in a broom closet and a dirty 2×2 hole with water. 360° websites hide nothing and create a far larger sense of trust with visitors.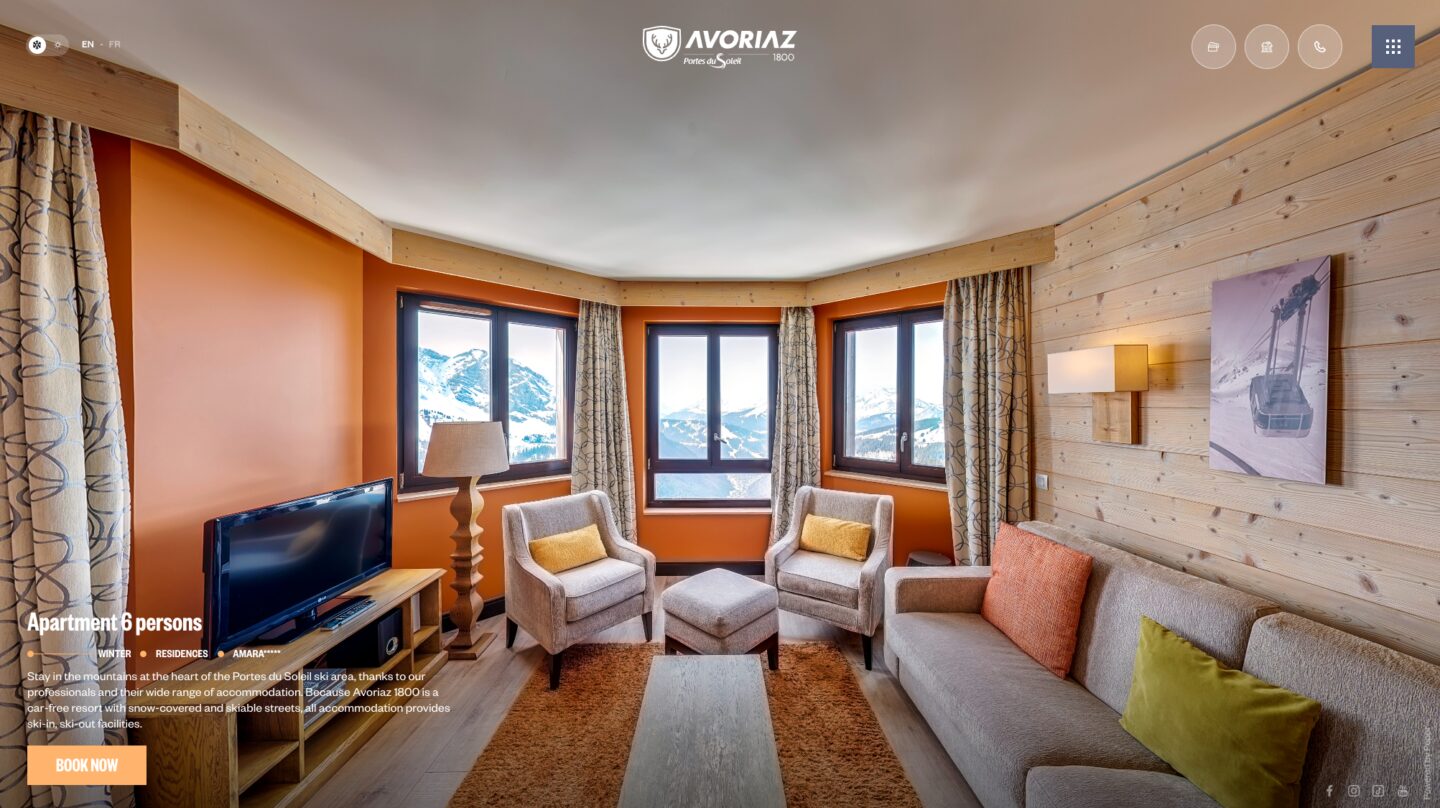 Aerial photography
High-res 360 aerial pictures give an impressive sense of the area throughout various moments of the day, and a proper overview of connecting slopes to get a sense of scope, size and direction.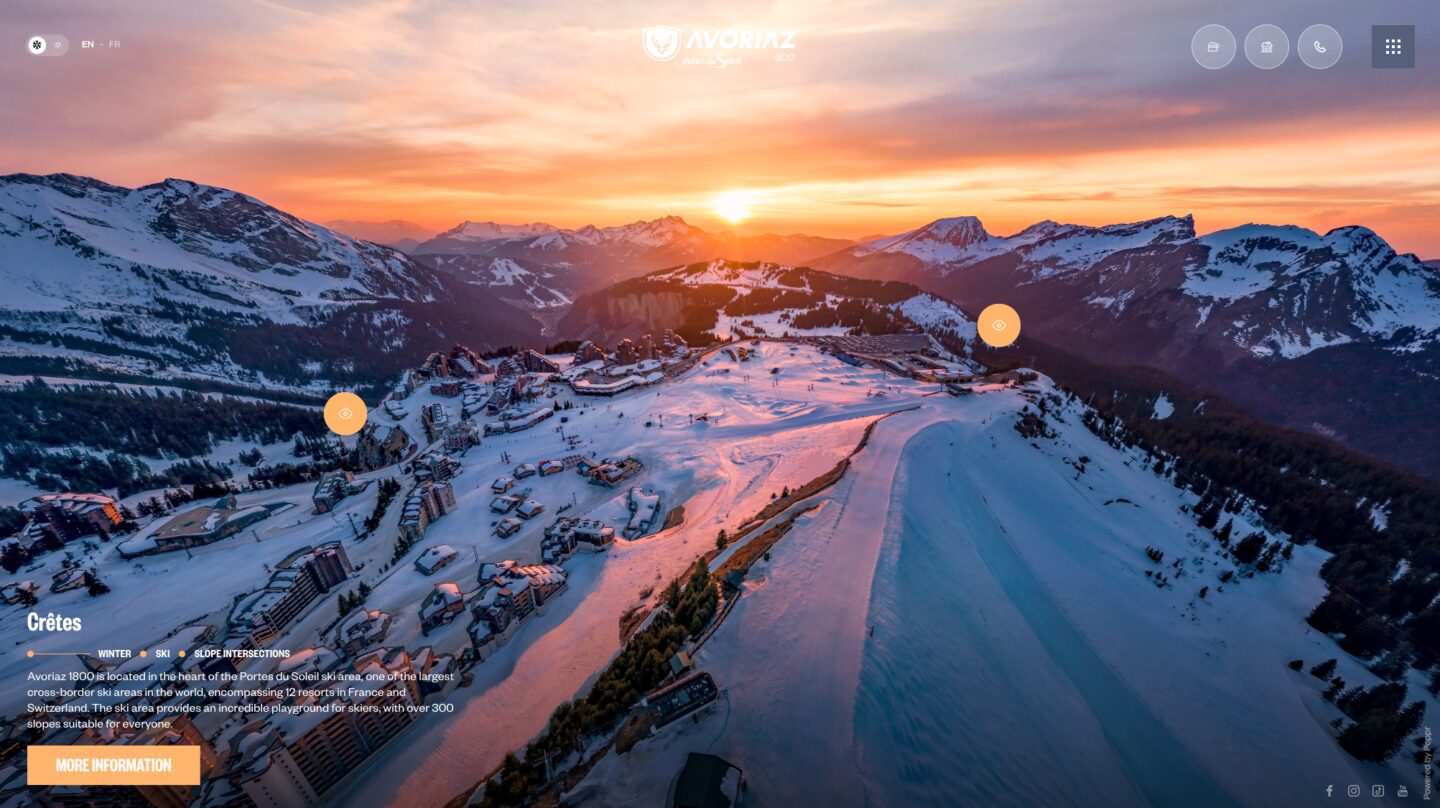 Conversion in travel
Conversion through virtual visits in travel is significantly higher than their static counterparts. We measure everything and connect to booking- and CRM systems to get a sense of ROI and conversion.
Some numbers
A/B testing over 40 million visitors gave us these quite impressive results:
Engagement + 386%
Conversion + 50%
Average booking value + 36%