Building brand loyalty through online design tool
IKO is a global leader in waterproofing and insulation for flat roofs. While the name might not ring a bell with the general public, IKO is a household name to construction professionals. Through its Belgium branch, IKO came to Poppr with a very particular request.

Online visualization
The architects and contractors that IKO primarily serves, often face particular challenges when drawing up their roof structures and designs. They were often required to come knocking on the door of IKO's technical specialists in search of answers to their questions about the impact of certain materials and design choices on their own calculations.
The IKO team had been playing with the idea to offer its customers an easily accessible online tool that would render the company's wide range of insulation and roof covering in a 3D environment. Together with automated calculation of insulation scores and possible combinations of materials, such a tool would give end customers a clear picture of their plans and save them a lot of work at the same time. A daunting feat? Not for our team.
Disentangling requirements with design thinking
Using a co-creation process with IKO's product specialists, we embarked on a series of workshops. For this, we relied on our go-to design thinking approach. This method enables us to fully focus on the target group of an app, tool or platform, in turn facilitating the definition of a workable prototype through continuous improvement. This leads to a digital experience that is fully tailored to the end users.
The technical tool that we drew up together with the IKO team, required a clear flow that would guide users through the different steps of their building project. Design thinking allowed us to fall back on a proven process to draw up the different steps of the app.
Real-time 3D
We combined our knowledge of 3D modelling, real-time web 3D and web app development techniques. Behind the scenes, the different possible combinations of roof structures are managed through an Airtable matrix. Parameters can be changed easily, to reflect updates in materials. In addition, we integrated Mailchimp's Transactional Email module, which manages the associated automated email flows following a file or spec sheet download.
Highlighted features
Real-time generated 3D models in the web app.
Semi-realistic modelling that strikes the balance between loading times and realism, for maximum ease-of-use.
Integration of insulation value calculator.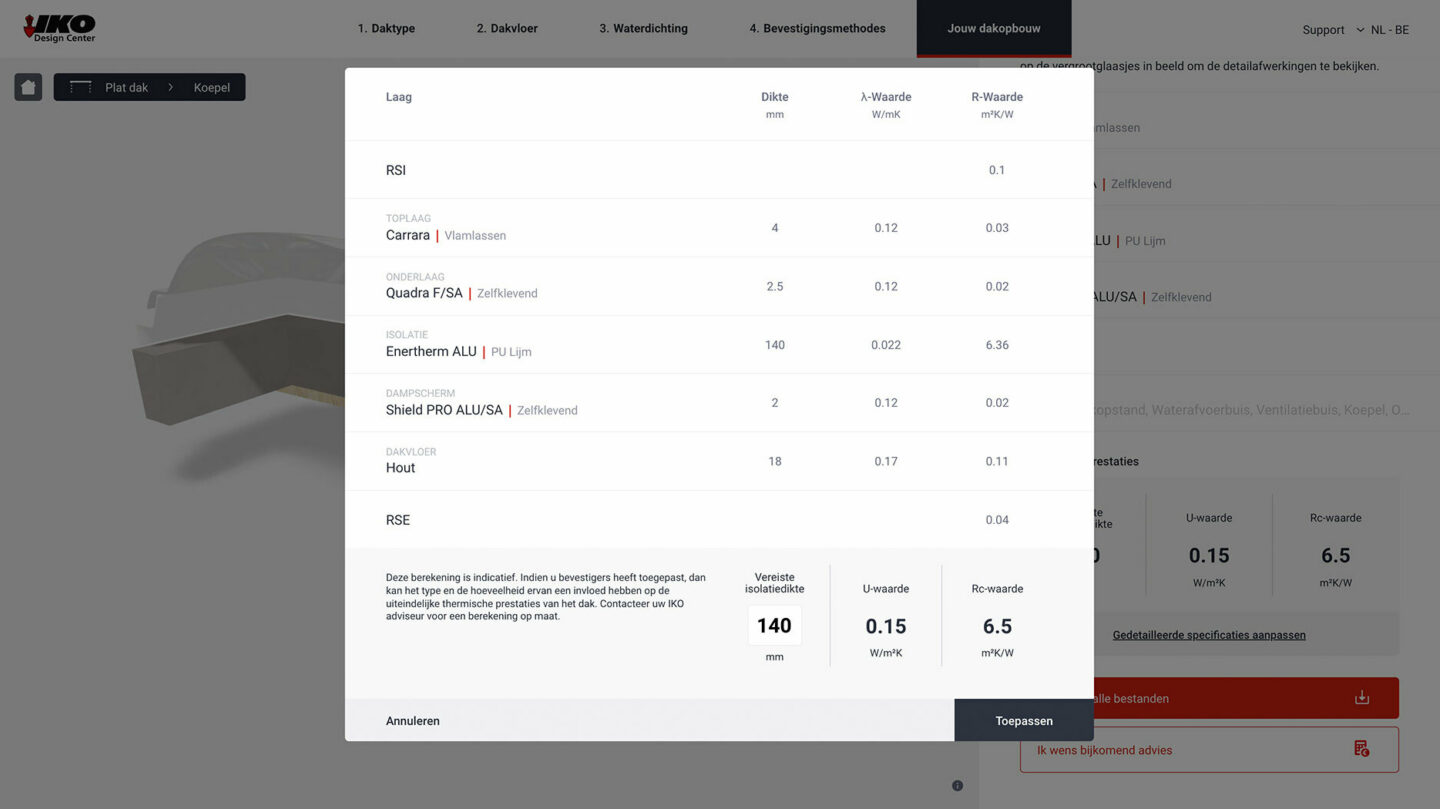 Sending leads through the roof
The co-creation process and iterative delivery process through design thinking made sure we managed to build results fast.
Building professionals can use the IKO tool to build a dynamic 3D model of their design in real-time. In addition, they can download all of the related technical documentation for their chosen set-up. This, in turn, generates additional leads for IKO's sales team.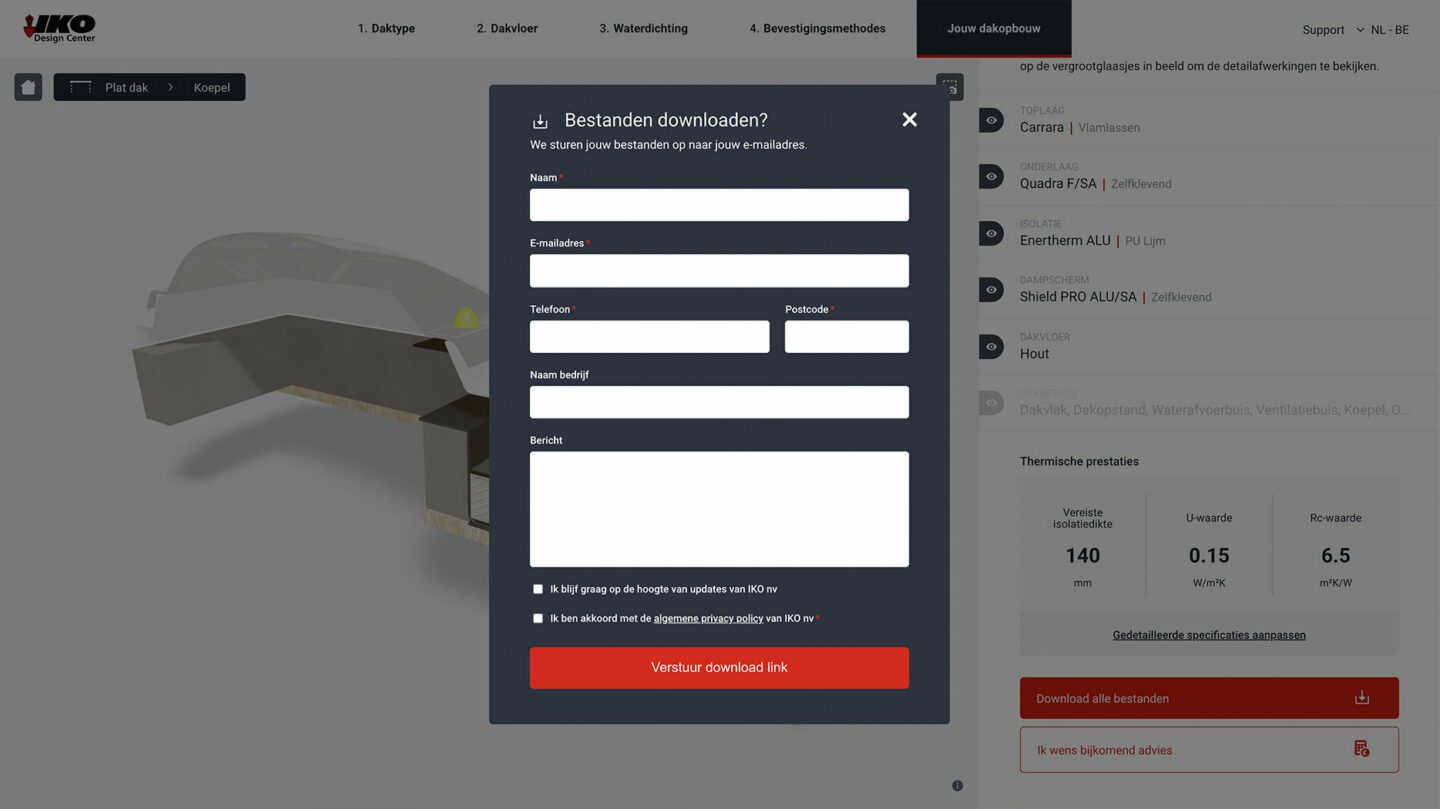 Building brand ambassadors
The app has helped IKO to build on its leadership position as a true partner for construction professionals – increasing the company's competitive advantage. Their new online tool is a modest investment that can easily be deployed internationally to turn architects around the globe into true brand advocates.
Credits
Bart De Bock

•

Technology Director
Arnout De Conick

•

Web Development