Lilliputiens 360° interactive virtual showroom
Lilliputiens is a leading Belgian brand of baby and children's toys, with a focus on recyclable and eco-friendly materials. As 2020 proved a difficult time to organize a physical launch of its new spring and summer collection, Lilliputiens looked elsewhere to present its latest arrivals to B2B purchasers and points of sales. The key challenge: presenting over 100 cornerstone products of Lilliputiens' new arrivals in an engaging, shoppable way.
Together we came up with a new creative concept: The House of Lilliputiens. A virtual tour of over one hundred selected items belonging to the new collection, carefully placed in a website experience in the form of a show house, livened up by children.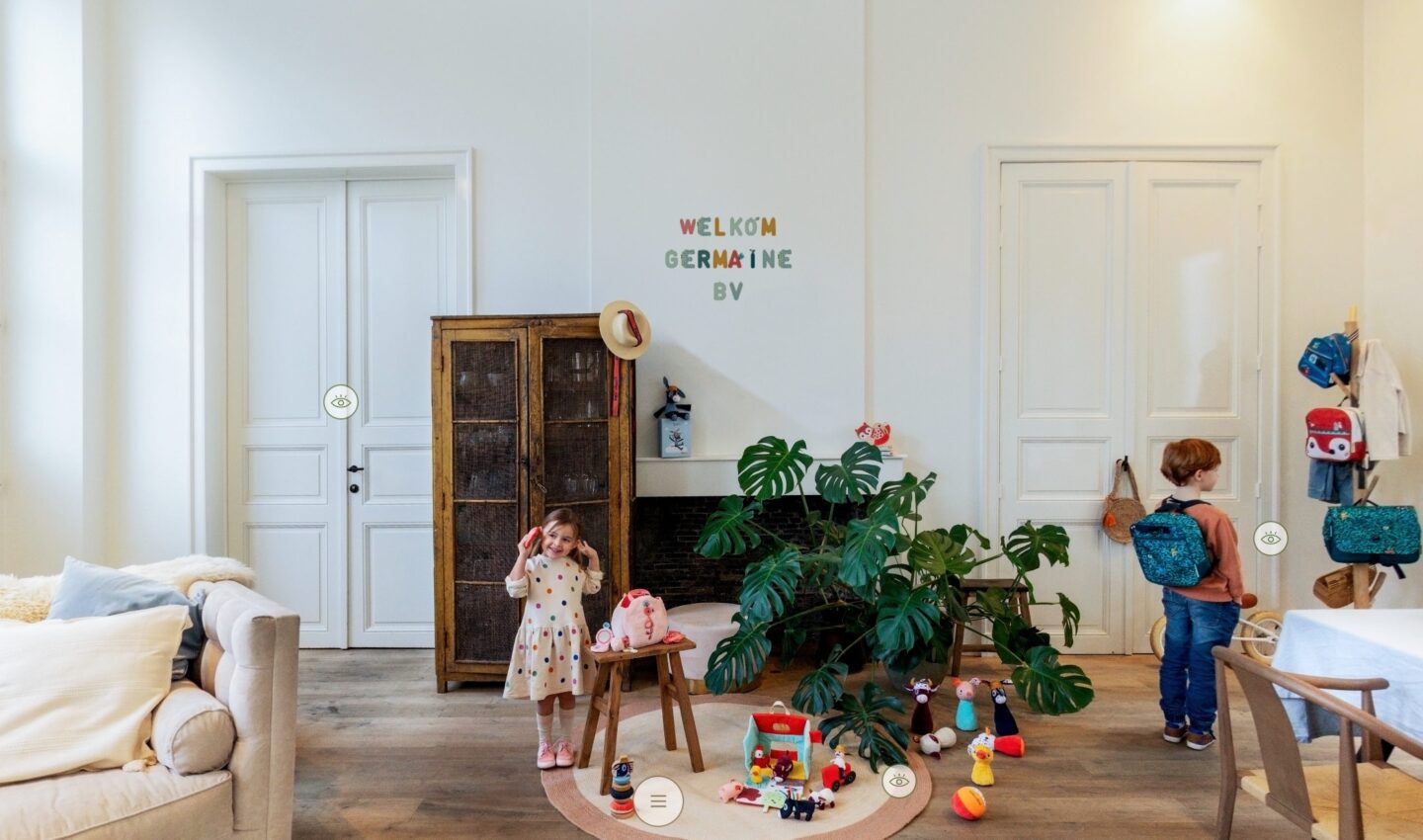 From the drawing board to online reality
Movie industry wisdom says: "Never work with kids or animals." Doing high-quality photography with toddlers, however adorable they might be, would bring even the world's most seasoned supernanny close to a nervous breakdown. Thanks to an excellent technical setup – including advanced additional set lighting – and creative collaboration with design studio MoKa, who was responsible for art direction and showroom design, we managed to fit at least five toddlers in every frame and generate a homely atmosphere that does justice to the products on display.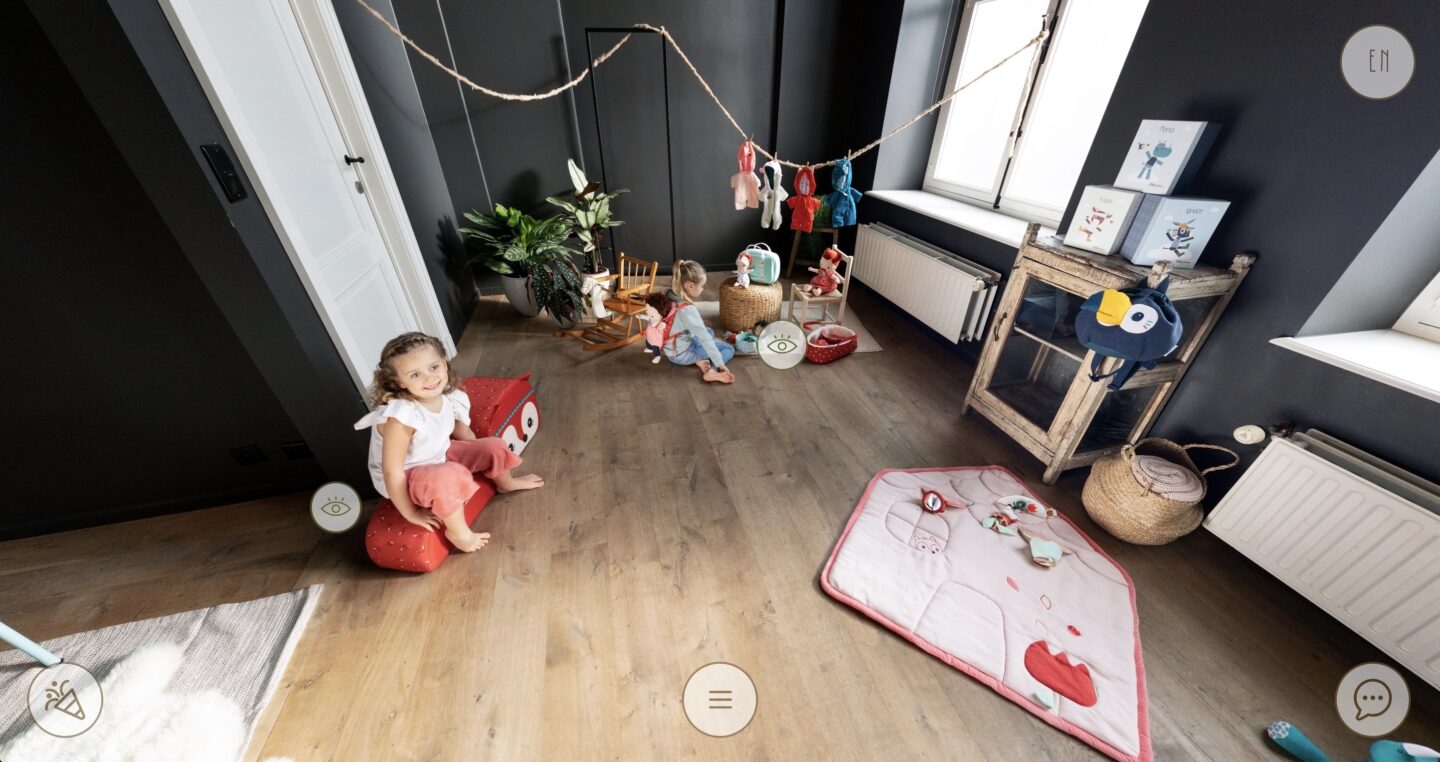 Adding online opportunities
An online, 360-degree shoppable catalogue project provides plenty of room to capitalize on online-only opportunities. Behind the scenes, the project was powered by a content management system with full multilingual support. The Lilliputiens team has full access to add and edit items, without any need for technical intervention by developers.
Our team also provided the Lilliputiens marketing team with a direct access code for nearly 3000 customers in their customer database. These unique identifiers provide priceless insight into the browsing behaviour of clients and helps to detect trends in the popularity of particular product lines and individual items. In addition, it allowed us to personalize the browsing experience of the individual visitors with a customized welcome message, which was subtly blended into the online environment.
Every customer in the database is assigned a sales representative, who is also mentioned in the automated follow-up email that B2B customers receive after every site visit. Individual sales reps have access to the browsing statistics of the clients in their portfolio, for improved follow-up.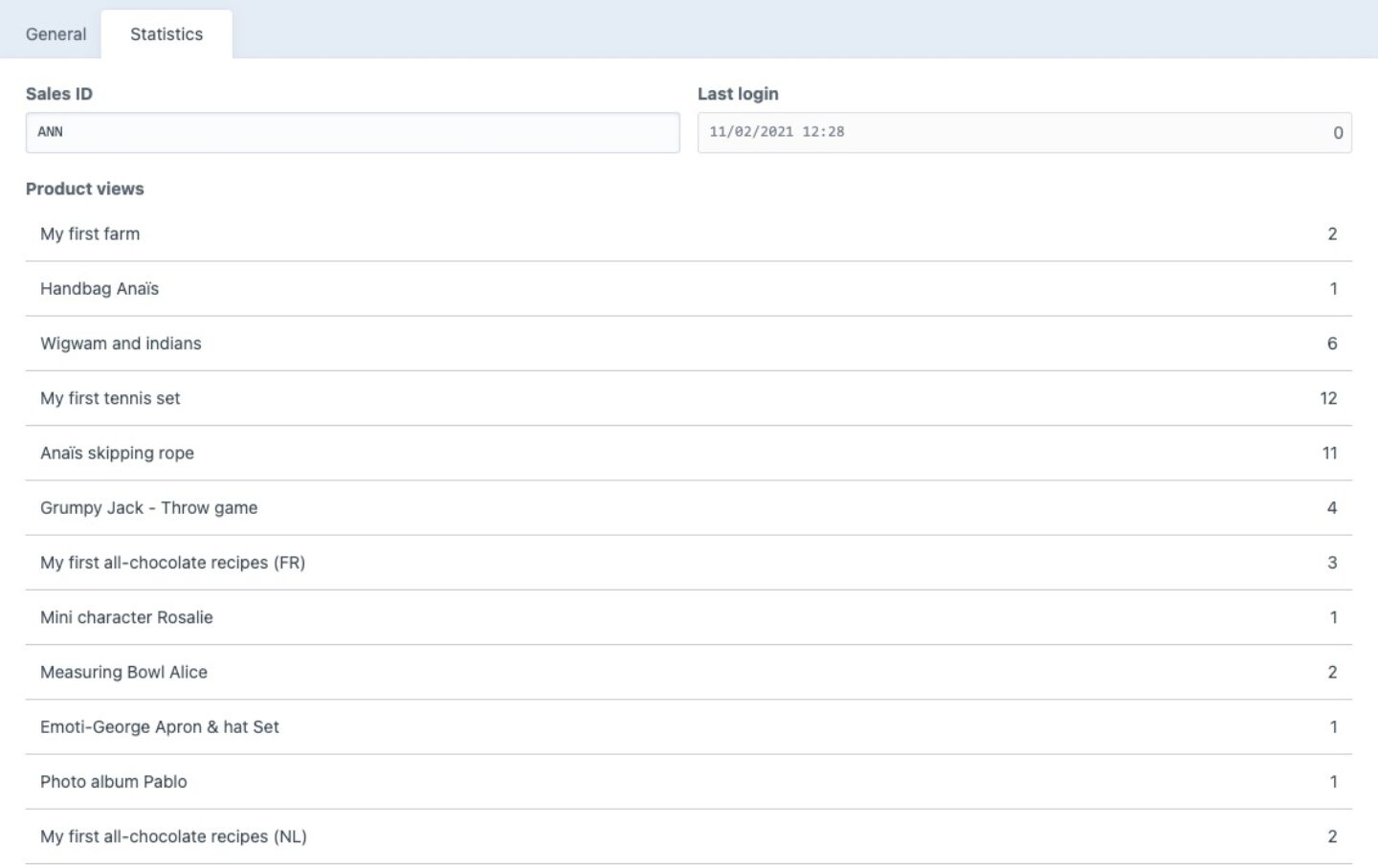 Tight deadlines, fast delivery
Since we're used to lightning-quick turnover times, we didn't hesitate to take on the challenge and go the extra mile to deliver a flagship experience. A brief look at our team's four-week agenda overview for this project:
Shooting
Photo stitching
Post production
Front and back-end development
Webmastering, including the implementation of over a hundred product descriptions in six languages.
After the flawless execution of this tightly timed project, invitational emails left to the children's toy shops across Europe. The additional follow-up capabilities are a testament to the fact that online showrooms don't have to be second-best – they create new opportunities instead.