Creating a perennial triennial in an immersive experience
Creating a perennial triennial
As a key art heritage city with a sky-high concentration of historical landmarks, Bruges traditionally hosts its own triennial. It provides a platform for conceptual art and architecture, allowing tens of thousands of visitors to discover regional and international artists who intertwine their art with the fabric of the city. For its 2021 edition, 'TraumA' was chosen as an overarching theme. The Triennial wanted to focus on the thin line between dream and trauma, generating extra visibility for lesser-known places in Bruges in the process. What better way than to draw up an online virtual tour to bring the imagination of art closer to the audience? Though Bruges hardly needs much more putting on the map, an online counterpart to the temporary on-site exhibition would prove more than welcome for audiences both at home and abroad.

Teamwork
To serve the largest audience possible, the city wanted to create an easily accessible online equivalent of the exhibition. As with our earlier tour of Virtual Bruges, the city called on our Poppr experts to do so. Teamwork makes the dream work, and so we got down to business with some of our trusted partners to build a tailor-made online experience. Our own team set to work on the virtual tour, while Redhead.tv took care of the accompanying video. The Tourist Office for Flanders and the city of Bruges were in turn involved in delivering additional content.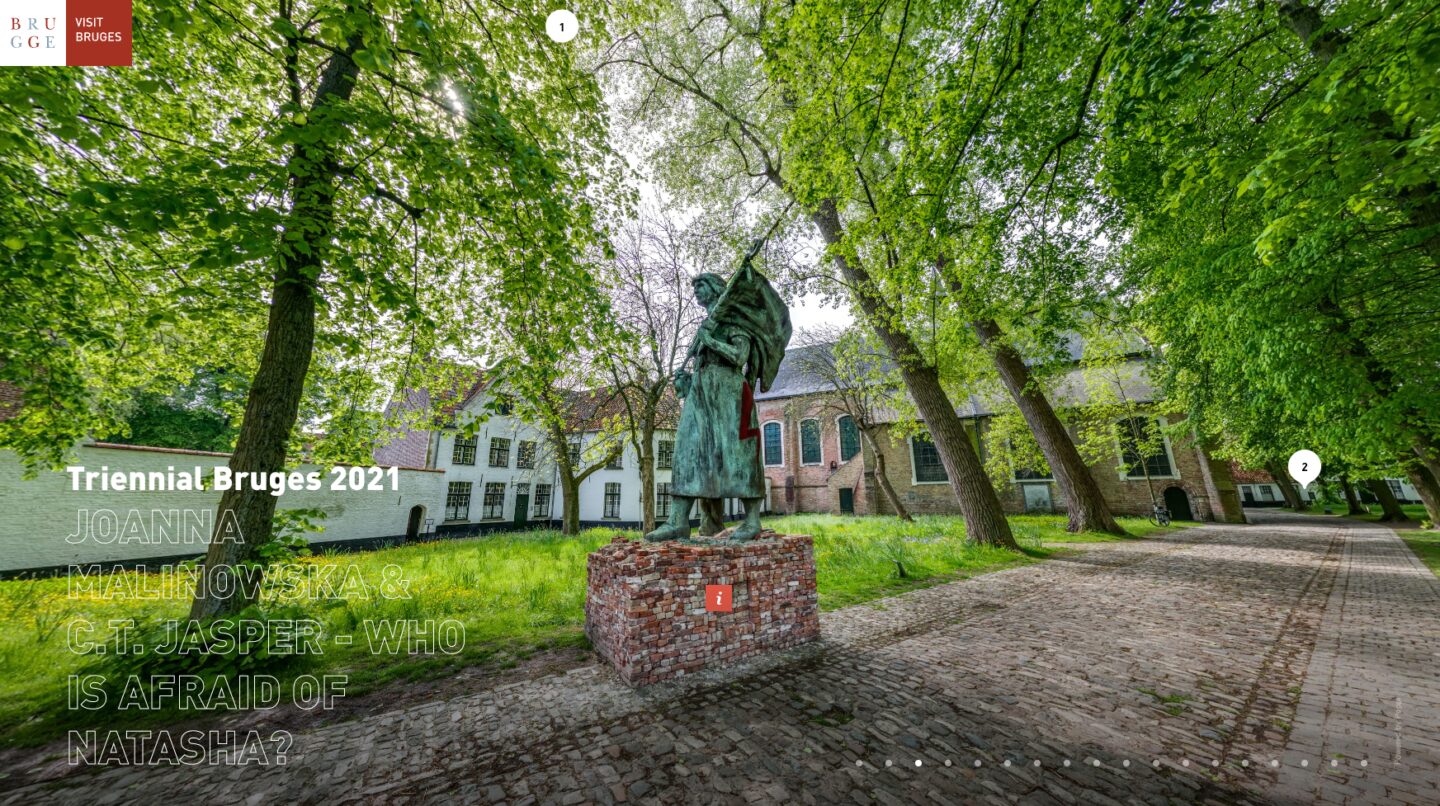 State of the art
Our photography pros captured each art installation at the Triennial in its full panoramic beauty, using extremely high-resolution photography. We added the thirteen artworks to the existing dazzling aerial panorama of the city that we'd captured in 20K resolution earlier.
During the behind-the-scenes implementation, we provided a user-friendly content management system (CMS). This offers the city's content managers the freedom to add and change content at will, without having to rely on our developers to make changes.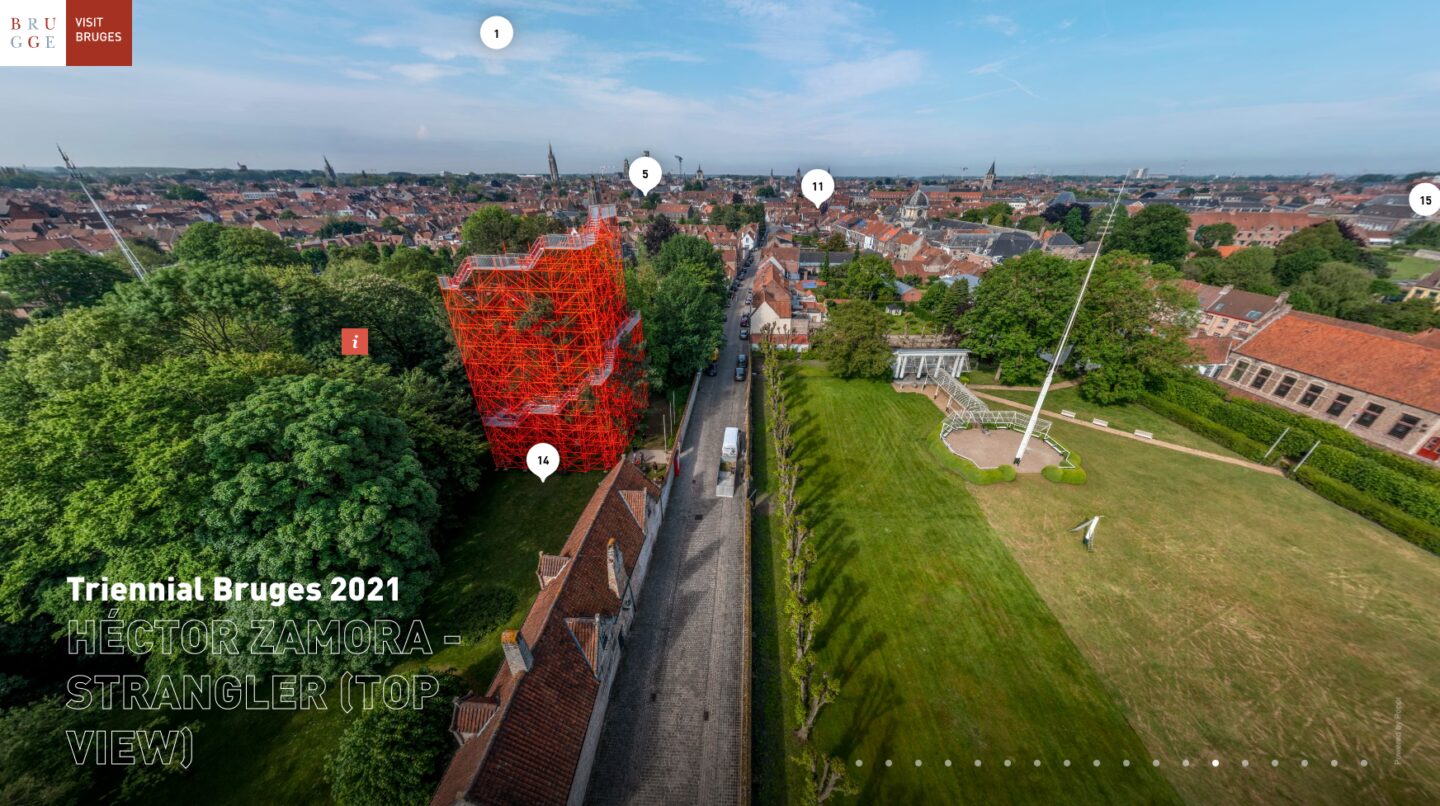 Hard numbers
Customized virtual tour in 6 languages, using a content management system for easy updates.
Ultra high-res 360° images and drone footage for better-than-ever views of 16 art installations.
From concept to delivery in 4 weeks.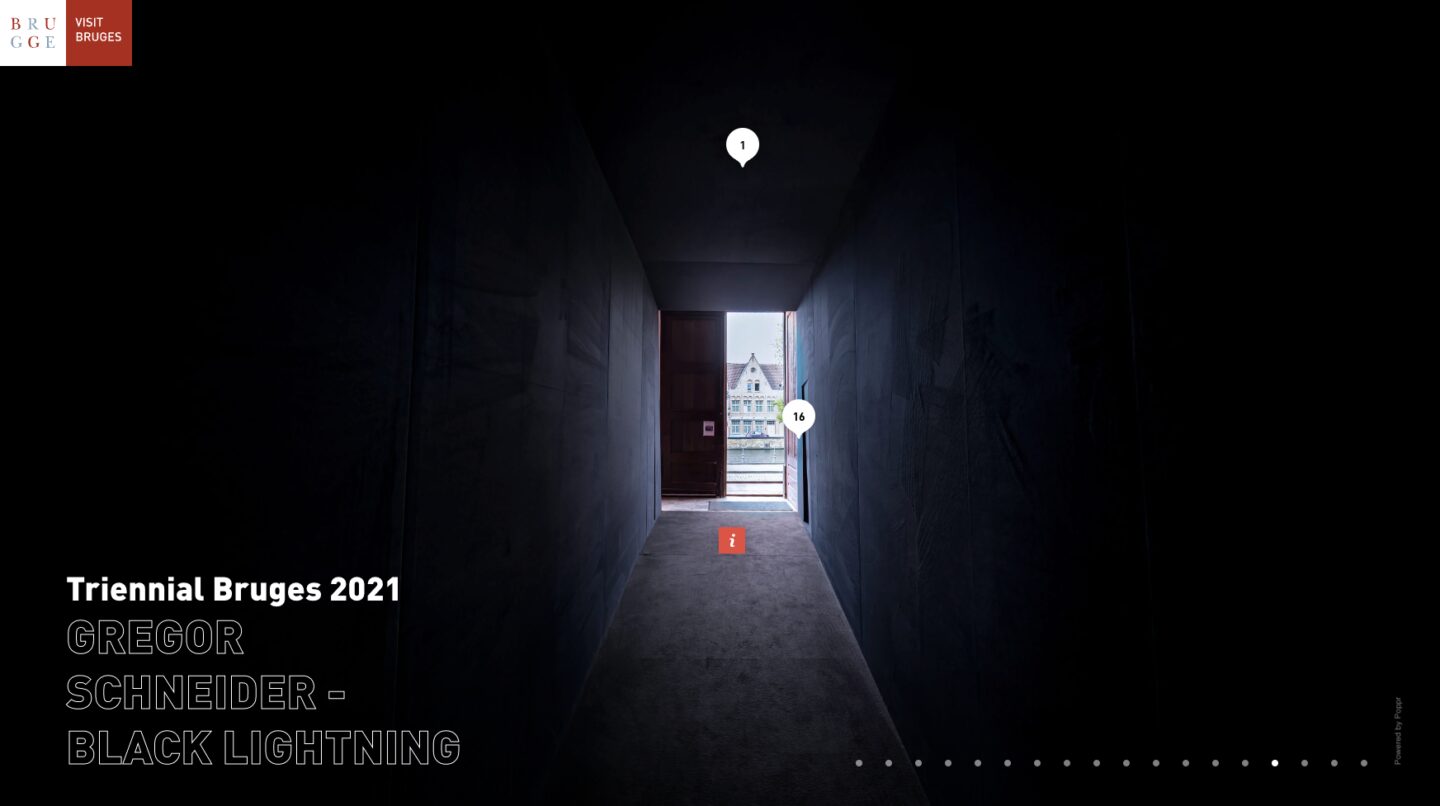 Our smooth working partnership produced great results in no time!
Bruges Tourist Board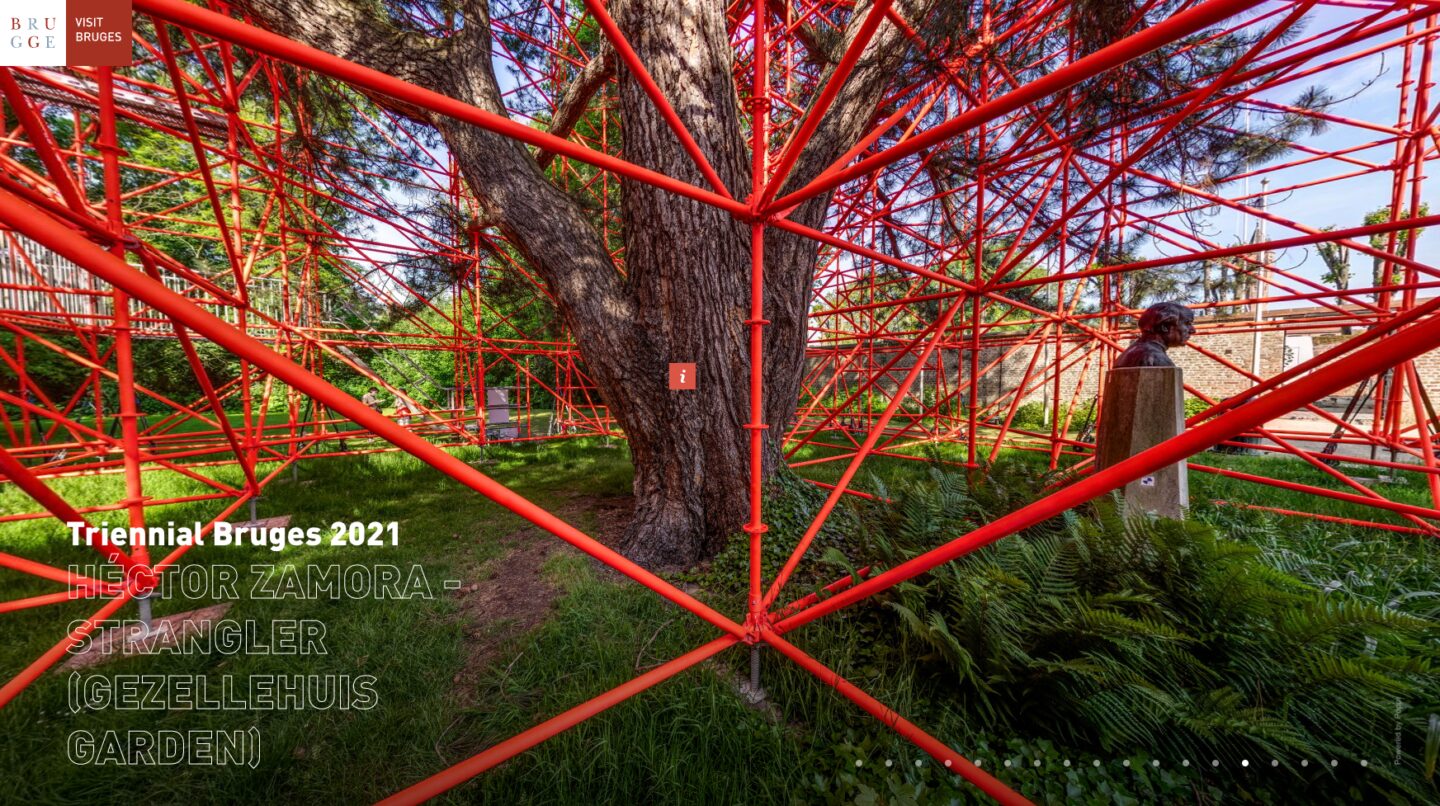 Public art, private tour
The entire project took just four weeks to complete, from site design over on-site photo shoots to technical development. Quite the achievement for a project of this size. Behind the scenes, the multilingual feature allows visitors from across the globe to access the virtual tour in six languages. A truly private viewing experience for a global audience.